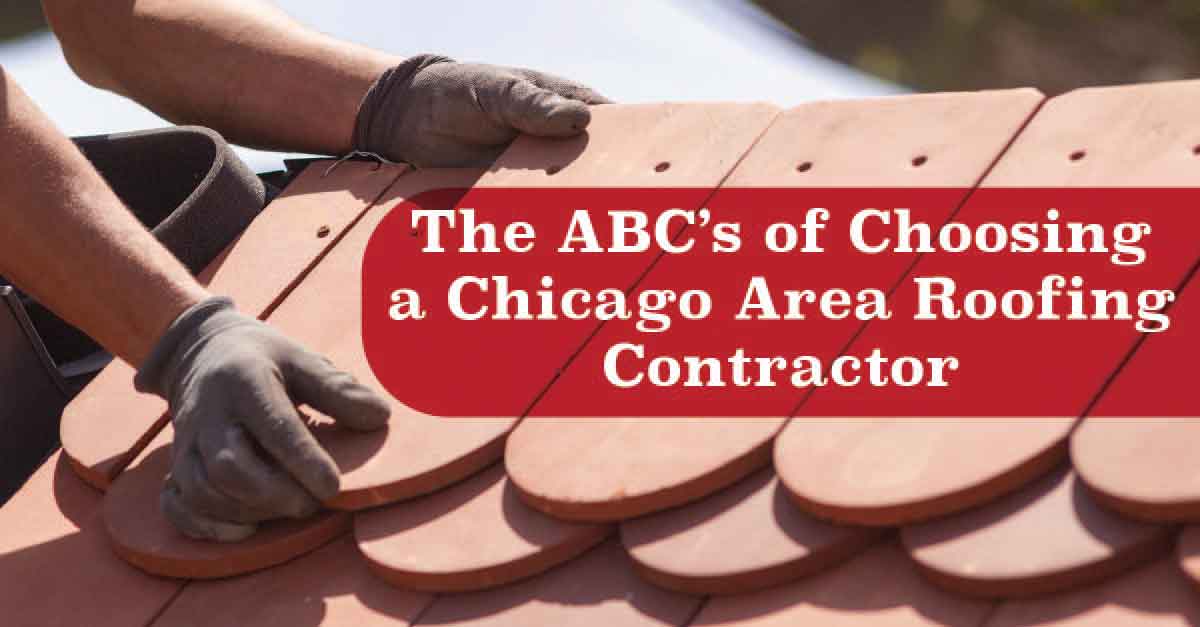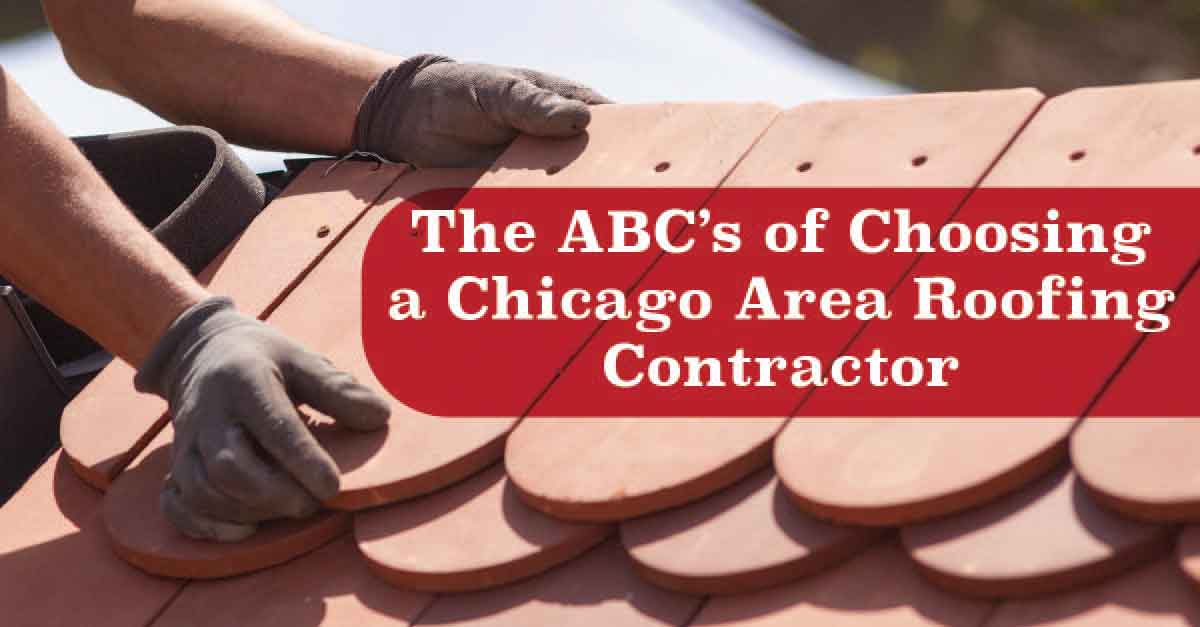 The right roofing contractor ensures high-quality roof repairs, replacement and/or other home installations that improve roof efficiency and longevity.
But, what does "the right roofing contractor" really mean? And how can you tell when you've found one?
Think A-B-C When Choosing Your Chicago Roofing Contractor
Just keep the ABCs in mind as you work through available roofing contractors and the information you uncover will make the decision for you.
A is for Awards and Affiliations
Since roofing contractors span the gamut, from "fly-by-night-frauds" to trusted, high-quality professionals, it's worth it to ask if they've won any awards lately, and ask them which local and industry-recognized organizations they're affiliated with.
Examples include things, like:
Complaint-free awards from the BBB
Certifications from industry-recognized manufacturers and/or third-party standards certifiers
Memberships with local and national roofing/contractors' associations
These are all good indicators that prospective roofing contractors are professional, dedicated to excellence and interested in keeping up the industry's best-standards.
B is for Exemplary BBB Ratings
The BBB is one of the first places you can look online to see if a roofing contractor has a membership, good rating and/or to review their complaint track record. For example, if you look up the BBB's page for Adams Roofing Professionals, you'll see we've been members since 1995, maintain an A+ rating and remain complaint-free.
That's the standard you want to see for any potential roofer you hire.
C is for Craftsmanship in Chicagoland
Yes, the roof's main responsibility is to maintain a leak-free home, and to direct water out and away from the home's exterior and foundation. It takes quality craftsmanship and installation to keep water out of every nook on your roof. Don't forget the roof also comprises a significant amount of visual-square footage, too.
Therefore, take the time to find a roofing contractor that is as dedicated to aesthetic craftsmanship as they are to high-quality installation. Your home deserves a roof that enhances it's architecture. A roofing contractor should be as knowledgeable about the range of optional roofing materials as he is about additional home features such as gutters and downspouts, insulation, ventilation, siding and more.
Finally, don't forget to make sure they are currently licensed, insured and bonded. Those form the exclamation points of the roofing contractors' ABCs!
Read, 8 Questions to Ask When Hiring a Roofing Contractor, to learn how to go the extra mile in finding the right roofers for your Chicago-area home. Then, contact us here at Adams Roofing Professionals. We know our ABCs and then some.