An easy way to update your home's exterior is by changing the siding. With so many choices on the market, deciding which siding is right for your home can be difficult. The experts here at Adams Roofing recommend vinyl siding to our neighbors here in the Elk Port Village area. Let's look at why vinyl is the best choice for you.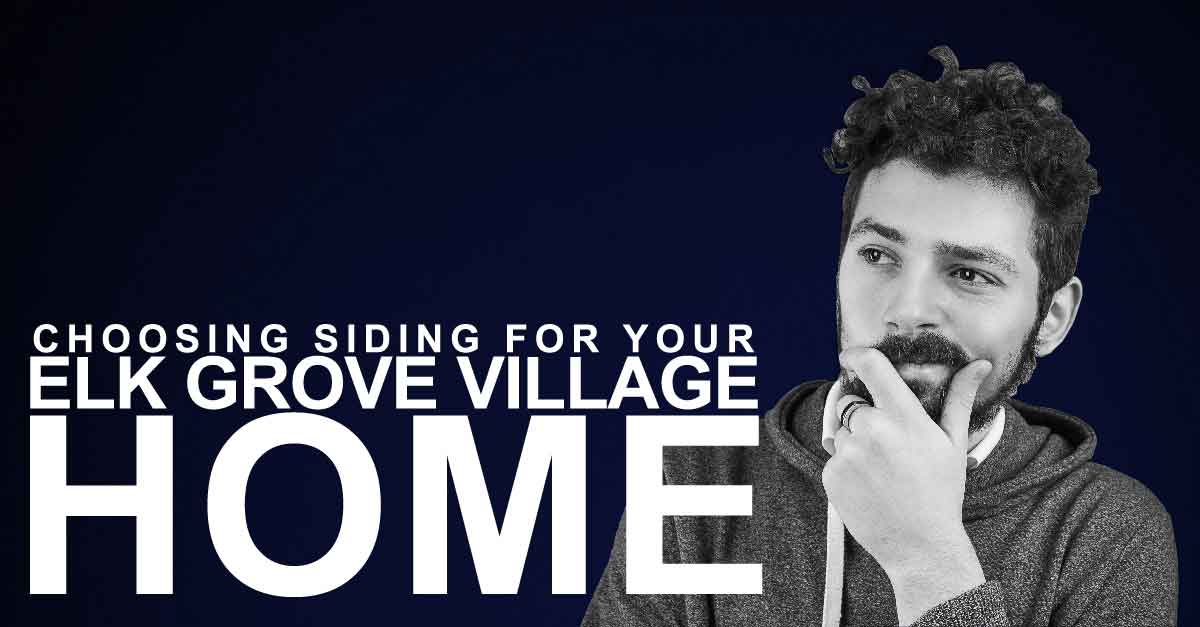 It's extremely low maintenance.
Vinyl siding is one of the lowest maintenance products you can have on or in your home. It never needs painting. All it really needs is a periodic cleaning with water and a gentle cleanser.
It's cost-effective
Wood siding can cost 250% or more than the price of vinyl, for the same square footage. This makes vinyl one of the most cost-effective options for cladding the exterior of your home.
It's versatile.
Manufacturers of vinyl siding offer a multitude of colors, textures, and profiles. This wide selection allows you to completely customize the look of your home's exterior with a cost-effective solution that won't break the budget.
It's very durable.
Vinyl siding is durable. It is 300% more durable than its wood siding counterparts. It works well in cold, windy climates like the Chicago area. It handles the hot, humid summers just as well.
It's insect resistant.
Wood is the most common food source for insects that damage houses, such as termites and carpenter ants. Vinyl siding is not so attractive to insects. That makes it the better choice if you want to avoid insect damage.
It's flame resistant.
Another downside to using wood siding is its potential flammability. If you want to enjoy an outside fire in the evening or burn some fall leaves, your choice of siding is important. Vinyl siding will not go up in flames when the sparks hit.
If you decide vinyl siding is the option for updating your home's exterior, it is a job best left to the professionals. They have the tools and experience to get the job done quickly and get it right the first time. They know the building codes. They can fix any problems found under the old siding.
When you are ready to upgrade your siding, call Adams Roofing to get an estimate. We have proudly served our neighbors in Elk Grove Village and the surrounding areas since 1978. We want to help you.