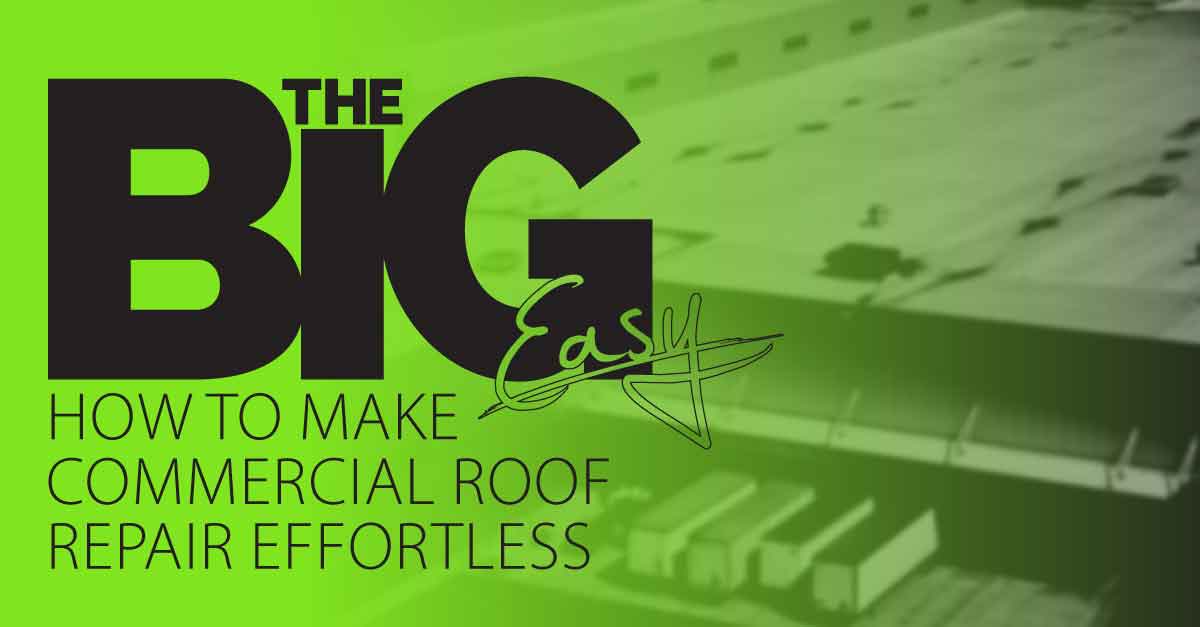 For many business owners or facilities managers, commercial roof repair is a necessary but unrewarding part of keeping an industrial building or commercial property open. Without needed repairs, your business may have to close. Water infiltration, uplift from high winds or skyrocketing energy bills could make your building unusable until repairs are made. Prevention, communication and documentation all make the work effortless.
Prevention
A little prevention can help keep commercial roof repair issues to a minimum. This holds down expenses. Prevent huge repair bills with these precautions:
After storms, safely visit the roof to clear debris (downed limbs, wind-borne litter) and keep interior drains and parapet scuppers free of clogs
Schedule annual or semiannual inspections — Small problems never get a chance to become big headaches
Limit foot traffic — The fewer feet, the longer your roof will last; catalog every visit, too
Communication
The more you can communicate with your expert commercial roofer, the better. At a minimum, let your roof repair company know two factors that affect repair work:
The amount of foot traffic your roof experienced since the last visit
Problem areas you or your facilities crew diagnosed — While Adams Roofing Professionals does not recommend that you walk your roof without proper safety equipment, most low-slope roofs are generally safe for brief visits that could uncover open seams, loose flashing or evidence of ponding
Documentation
Documentation should include photographs, warranty information and independent evaluations. Keeping careful records is key to easy roof repair. You should record all roof repair work:
What was repaired?
Where on the roof was the work done?
Which company handled the repair?
How was the repair performed?
Each new commercial roof repair job should build on existing knowledge gleaned from your documentation, so problem areas (repeat offenders) are identified quickly. Suppose the past five repair visits required work to deal with water ponding in a particular spot; obviously that area's insulation is now compressed, and a more extensive repair may be required on the next visit. That new round of commercial roof repair could involve opening up the roof, replacing the insulation and returning the roof slope to its correct pitch.
Whether you are making up for deferred maintenance or facing a roofing emergency, Adams Roofing Professionals stand ready to help you. Contact us today to learn how we can make commercial roof repair even more effortless for you.