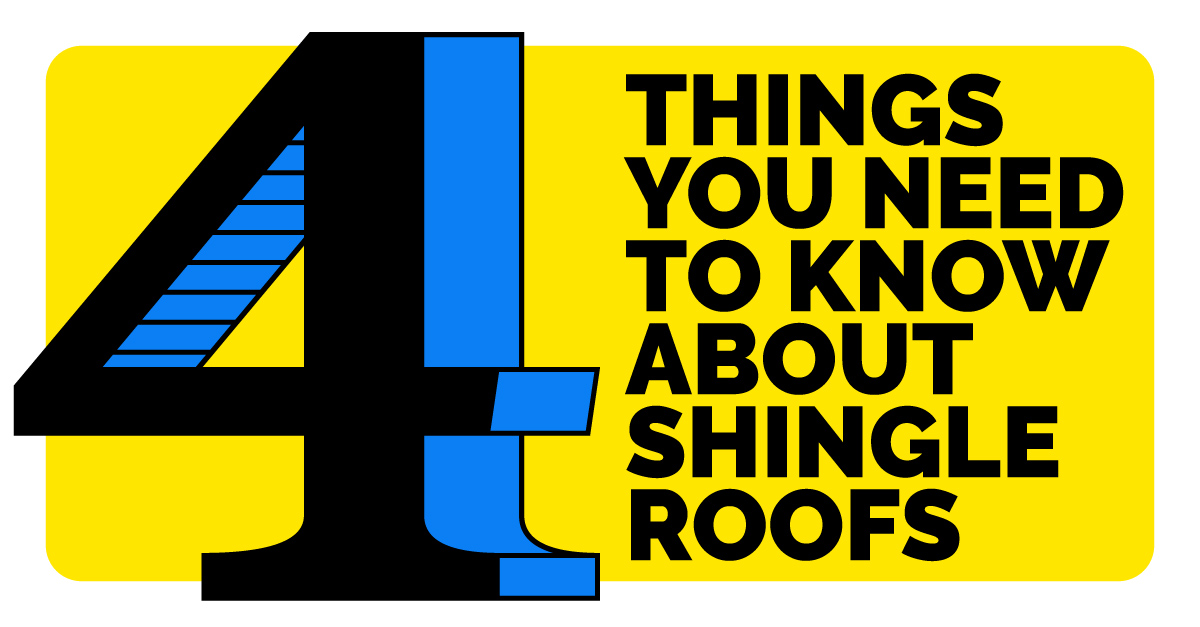 More American homes are protected with shingles than any other type of roofing material. In fact, they top over 80 percent of American homes coast to coast.Even if you've always had a shingle roof on your home, though, you may not know a lot about this roofing material and why it's so popular.
Here are some facts about shingles that you'll find especially relevant when the time comes to replace your existing roof.
#1 Shingle Roofs Are Durable and Long-Lasting
When shingles are skillfully installed, they're a durable material choice that can protect your home for the next two decades, or longer. Exactly how long your roof lasts depends on the grade of shingle and the installation quality. Most roofing manufacturers offer three quality grades that all provide Class A fire protection. Thicker, higher-end shingles typically last longer and have better wind resistance ratings.
#2 Shingles Are a Cost-Effective Roofing Option
Shingles are hands-down the most affordable roofing material available today, especially compared to other options like metal, slate and wood shakes. They're one of the easiest materials to work with too, so they cost less to have installed. Manufacturers back up their shingles with warranties against defects for periods of 15 to 30 years, and also give you the option of an extended 50-year or lifetime warranty on their higher-grade products when they're installed by a factory-certified shingle roofing contractor.
#3 Roofing Shingles Are Recyclable
If you're concerned about sustainability, you're probably worried about adding several tons of waste to the local landfill when you replace your roof. Choosing a shingle roof is an eco-friendly option because most shingles are fully recyclable. It's also easy to find a roofing contractor who is committed to sustainability and recycling by looking for certifications like the Green Roofer designation from one of the leading manufacturers in the roofing industry, GAF.
#4 There Are Shingles to Match Every Aesthetic
Shingles are available in a stunning range of solid colors and color blends, from classic black and grays, to warm earth tones and more contemporary blues, reds and greens. Depending on the look you want to achieve, you can also opt for a distinctive shingle profile that beautifully replicates the appearance and texture of slate, tile or wood shakes.
For expert roof repairs or replacement services, contact us at Adams Roofing Professionals, your trusted shingle roofing contractor in the Elk Grove Village area.