Managing commercial property is a lot of work and it can be hard to stay on top of it all.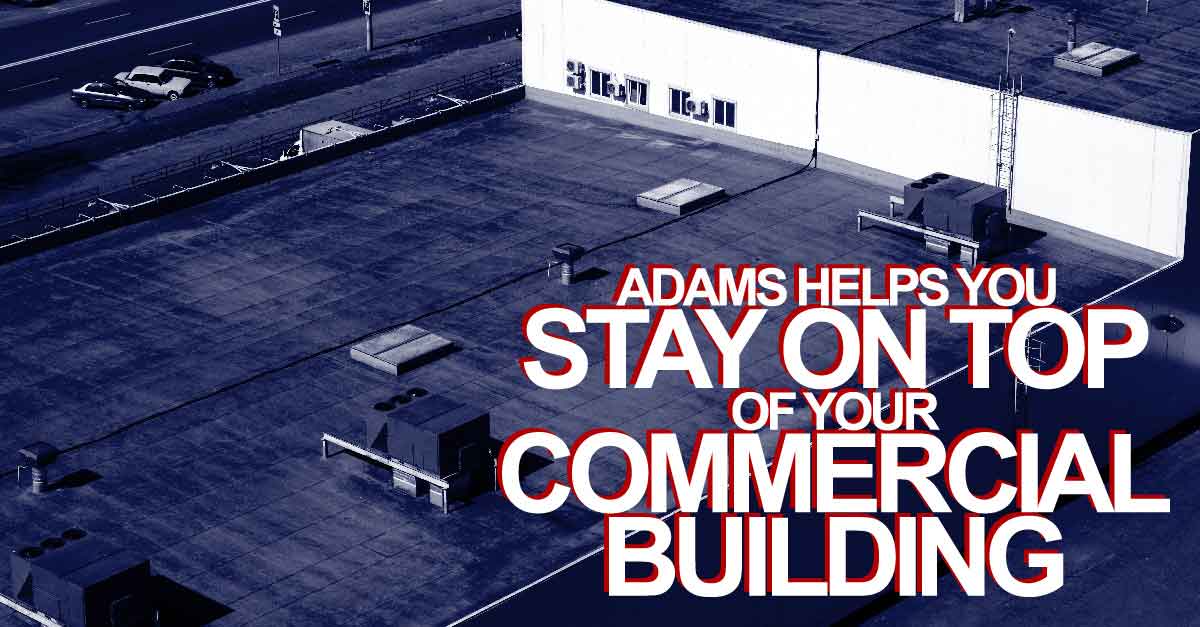 Luckily, there are professionals that can help you with the process every step of the way. The representatives at Adams Roofing are here to help you maintain, repair, and replace materials on your building that will help it protect your asset for the long haul.
If you need help with power washing, skylights, woodwork, insulation, gutters, siding, roofing, storm damage, or even emergency repairs, Adams Roofing is able to help. Keep in mind that to maximize your property value, preventative maintenance is key. We are able to inspect your roof and other areas of your commercial building and conduct minor repairs and maintenance items along the way so you don't have major problems down the road.
Working With Chicago Weather
You never know what the wet spring and cold winter will bring to the Chicago area and working with a company that knows the region and its weather patterns is a key to your success. It's important to maintain property value and that's not something that happens on its own. The moment you notice something that has changed with the season or over time, it's best to call for help. Inspections are free and if there's nothing wrong, you won't pay a thing. Plus, you pay much less for minor repairs and maintenance than you would for a larger issue that would likely creep up later if you ignore little things.
Work With Local Experience
Working with Adams Roofing is any commercial building manager's dream. Adams believes that customers come first and you should expect the best because that's what they give. As a third generation company, the new facility has 15 service technicians on call 24 hours a day. With no work subcontracting, you know you get factory-trained service technicians all year long every time you call. The ongoing education programs that take place for all employees give you unmatched customer service and expertise for any roofing or other maintenance issues.
If you need roof maintenance, siding inspections, small repairs, or complete replacements, contact Adams Roofing. Our response time is prompt because we know your time is important and your repairs are necessary right away. Keep your commercial building in prime condition with the highest value possible…with our help.