Every homeowner knows that maintaining the condition of a roof is vital for protection from the outside world.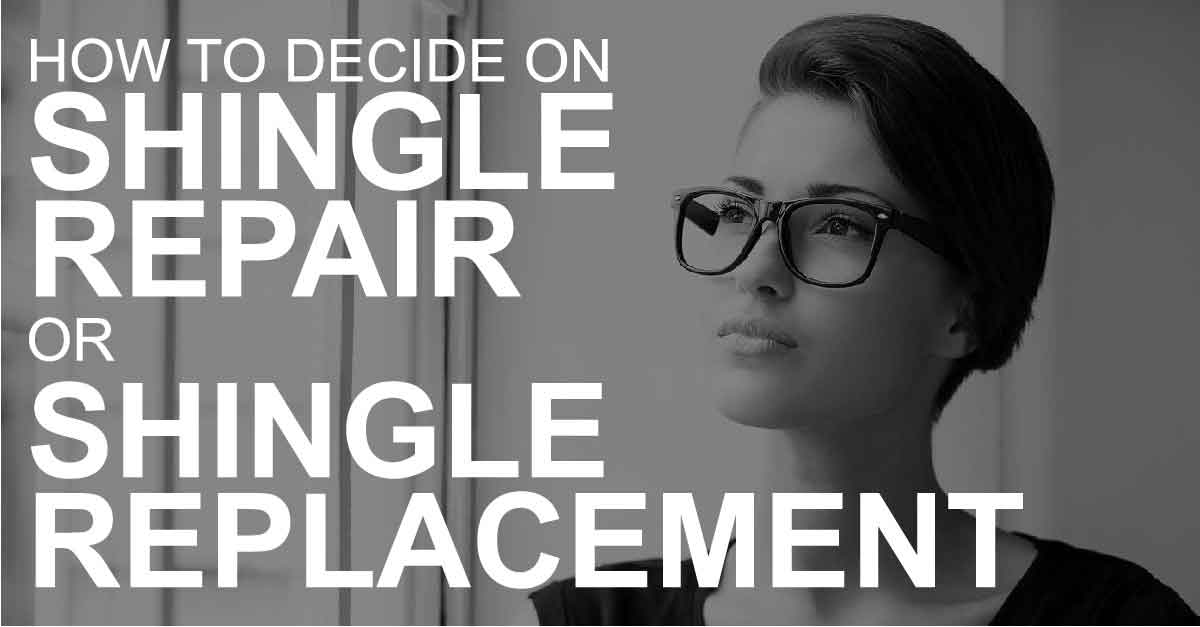 But people on tight budgets often assume annual inspections aren't necessary because deterioration takes years before shingle repair or replacement is necessary. Even so, if you want your roof to be as durable as possible, it needs regular checkups.
Annual Professional Inspections
Despite the fact that many types of shingles are designed to withstand rain, snow, and heat for decades, that achievement only comes from routine inspections that ensure the roof is in optimal condition. An inspection may uncover a problem in its early stages and be resolved to avoid future costs.
Shingle Repair vs. Roof Replacement
Your primary roof concern should be there are no leaks, which can cause continuous damage to your home. If the wood in the attic gets exposed to too much moisture, its lifespan will diminish faster, requiring complete or extensive shingle replacement. But if you are only missing a few shingles, you may want to just go with minor shingle repair work.
Trained Professionals vs. Cheaper Alternatives
The main problem with the DIY approach to roof replacement or shingle repair is that it poses several serious risks that if you overlook safety precautions, insurance plans, roofing knowledge and skills.
If you try to save money by doing the job yourself or outsourcing to a friend who lacks adequate experience and certification, the results can be disappointing. Improper installation is a common reason why DIY projects must be redone to fix problems that didn't have to happen. An experienced professional will be equipped with all the proper tools for shingle repair.
While budget is always a major concern, especially for a startup, you should focus on the long-term effects of your roofing strategy. To maximize your project, use professionals that do roofing on a daily instead of occasional basis. Trained roofers are far less likely to make mistakes than someone who might not even be aware of OSHA safety guidelines.
Choose Wisely
Deciding between shingle repair or roof replacement depends on budget, but safety should also be a concern. With over a dozen service technicians available 24 hours a day to take care of immediate repair issues, it's comforting to know that you have reliable options. Contact us at Adams Roofing to learn more about how we can ensure your confidence about providing others with a safe roof.