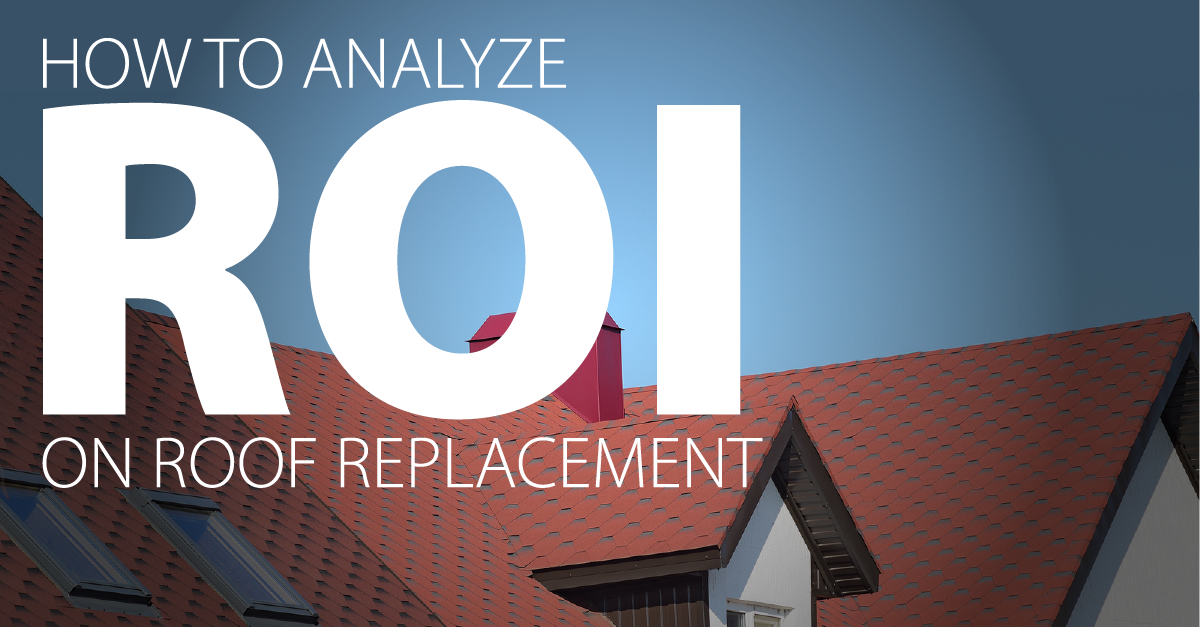 Analyzing an ROI (Return On Investment) on your roof replacement might sound complicated, but it's actually quite simple in nature. In plain language, this is nothing more than you comparing the cost of a roofing investment against its gains. In other words, you're determining if the cost of a roof replacement is worth the investment.
Analyzing ROI
Striking a balance between a profit and investment would be a property owner's first and foremost concern; you want to make money, not spend it. But a new roof on a large property may require a hefty loan, so you are tempted to repair rather than replace–this is an option, but is it the right choice? This is part of the process of analyzing your ROI.
As a property owner or manager you will undoubtedly need to run these numbers past the HOA (Home Owners Association). You will have to prove your case. Pointing out that a repair vs. a replacement might not only hurt you in the long run, but the HOA as well, is a good starting point. Long term loss will nickel and dime everyone to death, but roof replacements can be costly upfront. You need options.
This is where we–your HOA roofer–come in. We can make all the necessary assessments and provide you the options. As contractors, we are looking at much more than just shingles or other roofing material. We are looking at:
Structural integrity
Insulation values
Energy costs
Material longevity
Material costs
We answer all the important questions, and provide you with the options. A repair may seem like the better choice, but if a roof's structural integrity is threatened by weather damage, replacing the entire roof may be a wiser investment, as an an insurance claim could be costly. Likewise, we can show you how to turn savings into profit by presenting you with energy efficiency options. By exploring all these options, you will be able to estimate cost against return, as well as increase your property's value.
HOA Roofers
As HOA roofers we–Adams Roofing–are well acquainted with the financial concerns of property owners. Analyzing an ROI is simple in theory, but it involves scrutinizing a lot of information, and we can help. We are third generation professional roofers accustomed to large property contracts who put their customers first. Providing you an ROI is our forte.