When it comes to attic insulation, there are a few options available to you in the market. According to experts, however, out of all these options, blown-in insulation is one of the most popular. For those who are unaware, blown-in insulation is an insulation material that is made of loose fiberglass or cellulose. Regardless of what material you choose, they have compatible R-values that are sure to keep your home comfortable year-round. However, that isn't the only advantage that blown-in insulation brings.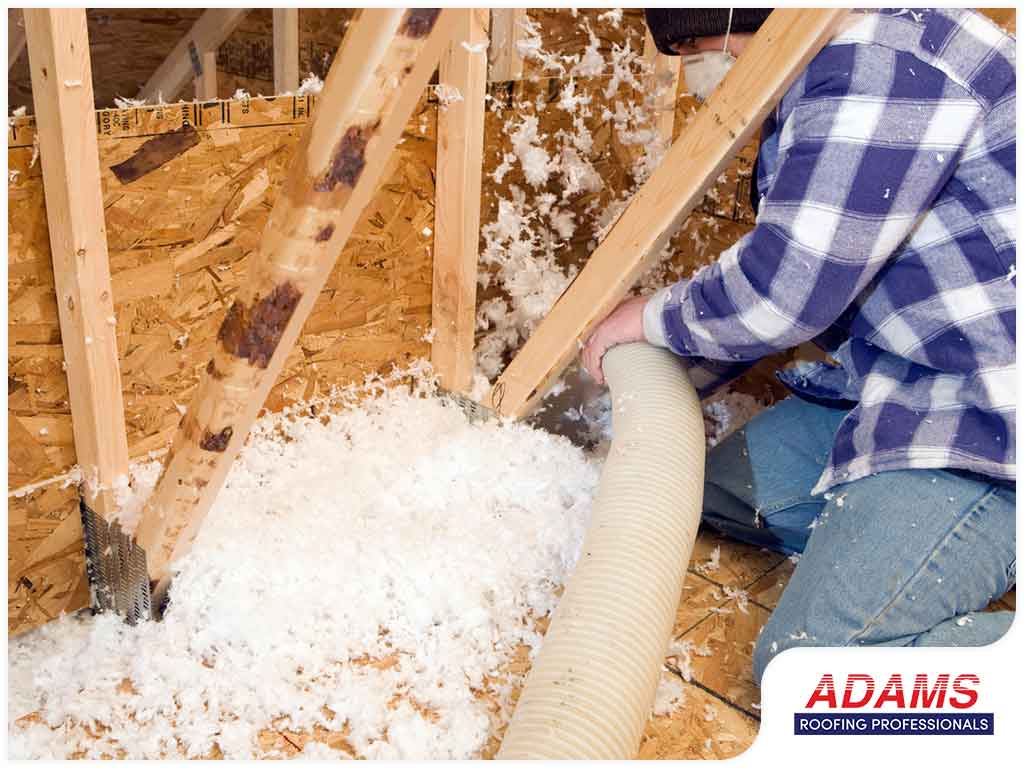 In this article, Adams Roofing Professionals, Inc., the pros who offer a reasonable roof repair cost, reveals the five benefits of blown-in insulation:
Easy Installation –

According to experts, blown-in insulation is one of the easiest insulation materials to install in your attic. This is because your insulation professional uses a mechanical blower that churns the cellulose material to loosen it and mix it with air before blowing it into your attic. With this method, professionals can complete the insulation within an hour or two.

Environmentally Friendly –

If you're looking for an environmentally friendly insulation material, then consider installing blown-in insulation. Blown-in insulation is made entirely from recycled paper and wood and its manufacturing process has little to no synthetic processes or chemicals involved.

To install blown-in insulation in your attic, simply turn to expert

roofing company

Adams Professionals, Inc.

Soundproofing –

Are you the kind of homeowner who likes quiet surroundings? If so, blown-in insulation can help you accomplish this as they can create a tight seal in your attic that mutes indoor noise from one room to the other. Apart from that, it also creates a sound buffer that reduces outdoor noise, making your home more peaceful and comforting for everyone who lives there.

Fire Protection –

Thanks to the airtight seal that blown-in insulation creates, the cellulose and fiberglass material can greatly reduce the risk of fire as the seal prevents air from flowing through small spaces to stoke the flames.

Energy Efficiency –

On the other hand, if you want a more energy efficient home, blown-in insulation has the ability to lock in cooler indoor attic temperatures during the summer while preventing hot or cold air from leaking out. This allows it to greatly enhance the performance of your HVAC system, helping you save a significant amount on your monthly bills.
Need to have a leaking roof repaired? Look no further than Adams Roofing Professionals, Inc. When it comes to roofing and insulation services, we are your leading professionals and we won't let you down! Give us a call at (847) 364-7663 or fill out our contact form to schedule an inspection.