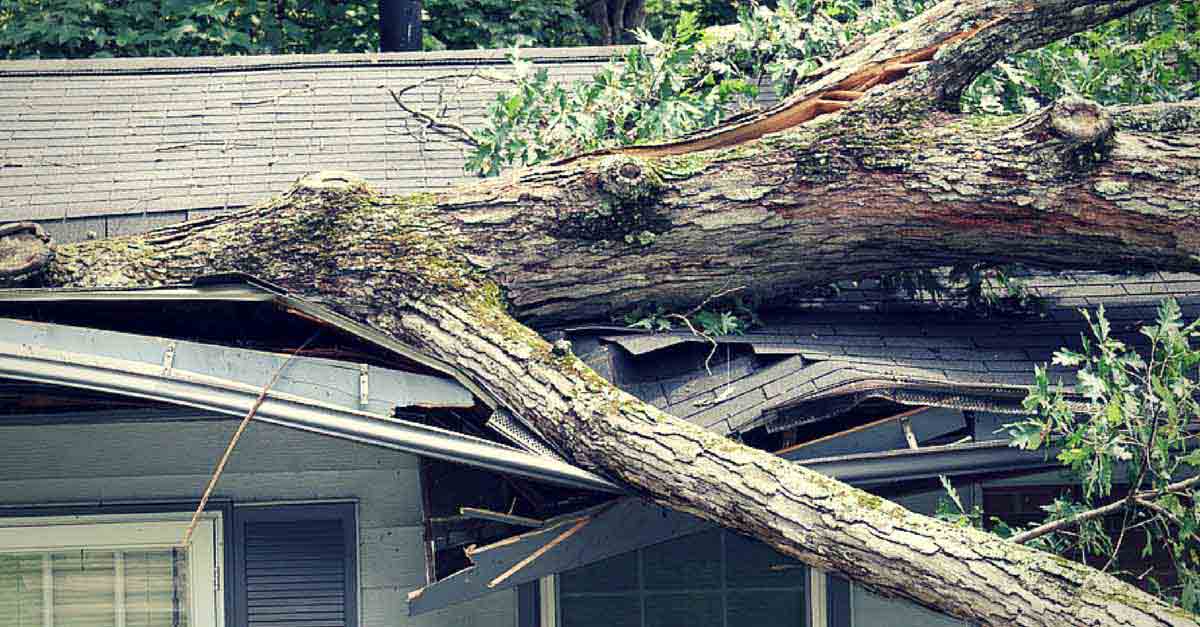 The need for roof repairs is not something that happens on a timetable. For homeowners who live in the Chicago metropolitan area, quite a few events can trigger the need for emergency roof repair. Many of these events have to do with adverse weather conditions, but there are man-made situations that can also call for repairs that must be completed without delay.
The Weather and Your Roof
Unusually rough weather can lead to damaged shingles, loosened sections of flashing, and weather that could cause enough damage that goes through the shingles and into the sub-roof.
Chicagoland emergency roof repair may become necessary due to:
Hailstorms – A storm that includes large chunks of falling ice which can crack shingles and in some severe cases, piercing of metal roof sections.
Wind Damage – Sustained periods of high winds can also take a toll on your roof. The wind can loosen shingles, get under the eaves, and even cause whole sections to break free from the roofline.
Long Periods of Rain – Prolonged periods of rain will saturate the ground. If you have trees near your home and the ground becomes saturated, the roots of the trees may break free. The result is that the trunk and branches crash into your roof and cause major damage.
Falling Branches – During storms, large branches can be blown onto your roof and cause damage.
Things People Do
The need for Chicagoland emergency roof repair doesn't always result from acts of nature. People can very innocently cause damage that must be addressed without delay. For example:
Attempting to Make Repairs on Your Own – It's very easy to step in the wrong place or use the wrong tools trying to patch the roof or secure a loose shingle. When this happens, something that started as a minor repair suddenly becomes a major issue that requires a quick resolution.
If you have roof damage caused by a storm or home repairs, call Adams Roofing Professionals. Our roofing contractors are available around the clock for emergencies.  As soon as you call, we will get to work by sending someone over to assess the damage, take whatever measures are needed to provide temporary protection, and then get to the task of repairing the actual damage.
When you are in need of a Chicagoland emergency roof repair, Adams Roofing Professionals is the company to call.