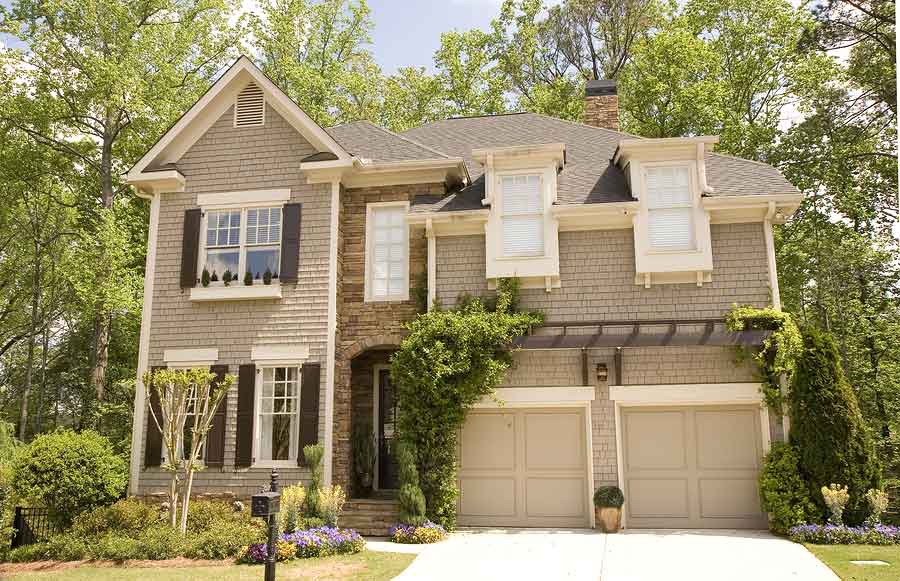 Adams Roofing Professionals are leaders in home improvement and offer a wide range of siding options that can make your Elk Grove Village home stand above and beyond the rest. Choosing the right siding color is an important part of coordinating your home's exterior look and feel.
There are many siding options to choose from, so make sure you look at the basis of the color scheme. Here's a helpful cheat sheet that can make it super easy to coordinate the colors of your home's exterior with a variety of siding options:
Window Trim
Take a look at the color of your window trim. Is it a natural or painted wood, is it a pre-colored plastic vinyl, or is it some other material? This trim will be a part of your home for a long time and some materials and colors are harder to cover than others when you want to change it to match new siding. Some brick is easier to paint than others, and darker colors on wood trim can, at times, be hard to cover.
In many cases, the color of the window trim can help set the theme and feel of the house's color scheme. If it is a warm tone, complement that, and if it's a bright color, make sure you offset that so your home is not too bright or gaudy.
Another option that many homeowners make, is to have the window trim changed completely or covered with new vinyl or aluminum trim when installing new siding.
Roofing
Pay attention to the color of the roof as this can play greatly into the color choices that are best for your home. The roof can be a large chunk of your home's exterior and its color needs to blend well with the colors of the rest of your home – especially the siding.
Keep in mind that darker roofs should be paired with brighter and lighter colored siding, and a lighter roof may look better with a darker siding selection.
Color Choice
Finally, choose the color that makes the most sense for you and fits best with the siding options you want for your home. Contrast is great, but keep everything balanced and in harmony with each other.
Some colors may be a favorite of yours, but might not be the best option for your home. Consider things like long-term appeal, any regulations put on you by an HOA, and what works with your Elk Grove Village neighborhood's look and feel. You want something new and unique, but you also want to keep the color scheme to something that is appealing and attractive to a wide range of people.
Adams Roofing's trained and certified experts would be happy to help you with all your siding options choices. For help planning your new Elk Grove Village siding remodel, contact Adam's Roofing Professionals.