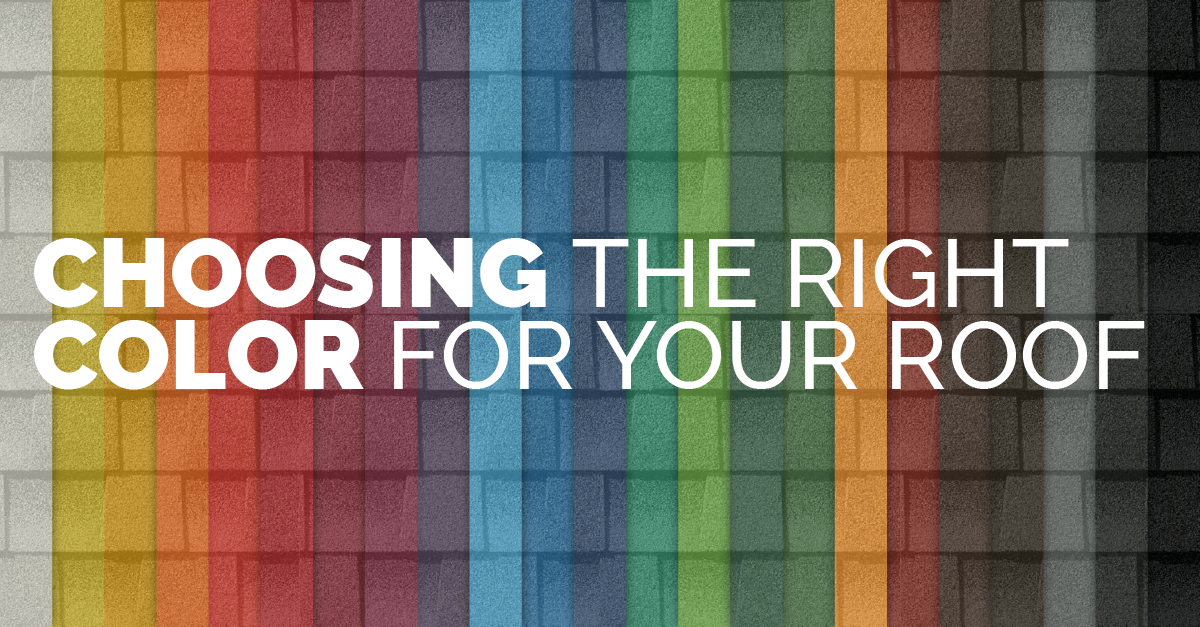 When it is time for shingle roof replacement a big part of the process is going to be picking out the color of your shingles. It is important to consider that your roof can last anywhere from a few years to the lifetime of your home so being happy with the color you choose is vital. There are a few considerations to keep in mind aside from making sure that your shingles match your house. Curb appeal, the type of roof, and reflectivity are also things to think about when you are choosing color.
Curb Appeal
The view of your home from the street or the curb can boost the equity of your home. One of the main things people will see is the color of the home and how the color scheme matches the roof. The more roof that is shown when looking at your home, the more important it is to be sure that the color of the roof matches the home's design. Consider roof adornments like widows or eves as well as different levels when picking out color.
Type of Roof
The type of roof you have is going to be important to the color and style you select. One of the advantage to shingle roof replacement is that your color options are vast in comparison to other types of materials. For example, GAF shingle products come in a wide range of colors, mixtures and textures. You are able to choose solid colors or a mixture to create an attractive visual design that will accentuate your home.
Reflectivity and Energy Efficiency
Shingles that reflect sunlight will help to reduce the temperature inside your home. Energy Star rated shingles usually come in lighter colors like white or tan. By reflecting the sunlight off of your home, your roof can help lower your electricity bill and the workload of your air conditioning unit. This directly affects the temperature in your attic and your home.
When you have decided on the type of roof ask for samples to take home. Assess how the color looks during the morning, afternoon and evening. Consider if you intend on painting your home in the future or if you may be putting up siding. Remember, the most important part is that you're happy with the color, it's your home!
Need shingle roof color advice from the experts? Contact us online or give us a call, we are more than happy to present you with many options and help you decide.