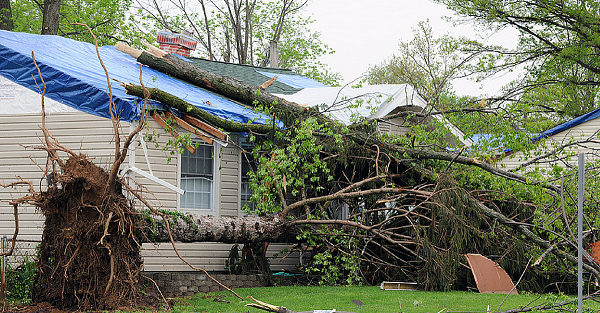 When it comes to roofers in Naperville, Adams Roofing offers expert service that you can count on. In an emergency, you need to know that there is someone who can help quickly and efficiently, any time of the day or night. Here are 10 reasons why a 24 hour contact option is an absolute necessity when it comes to roofing emergencies:
1) Peace of Mind
Natural disasters don't occur during the 9-5 workday; many times, they happen in the middle of the night, when we least expect it. With a 24-hour contact option, you can have peace of mind knowing that help is on its way, even at 2 a.m.
2) Be Prepared
While nothing can fully prepare you when disaster strikes, you will feel more in control if you know what to do when it does. Having an emergency roofing resource ready when you need it puts you in a much better position to handle the challenge.
3) Online Support
Having an online support option is essential if your phone lines are down. Use your mobile phone to access the 'contact us' feature on the website.
4) Safety
Having roofing experts on hand can ensure that you and your family stay safe and out of immediate danger during a roof emergency.
5) Protection of assets
In an emergency, it's critical to take care of things as soon as possible, to protect not only your family, but your belongings. We ensure expedient service so that your assets sustain as little damage as possible.
6) Save on Insurance
Insurance companies note whether homeowners have taken steps to mitigate the damage sustained in a claim; taking steps to call in emergency services can help make sure you are fully covered.
7) Save money
We offer complete emergency services without overpriced fees or extra costs. All of our pricing is upfront – we never have 'hidden' pricing.
8) Expedient Service
Regardless of the time of day you contact us, we will have a technician on hand as soon as possible, to assess the damage and fix it.
9) Expert Technicians
All of our technicians are fully qualified, bonded and insured.
10) You Can Give Detailed Information online
When you contact us online, you can give detailed information about your situation; this helps us assess the situation even faster.
Adams Roofing is one of the premier roofers in Naperville, and we take pride in giving you excellent emergency service.
24 Hour Contact