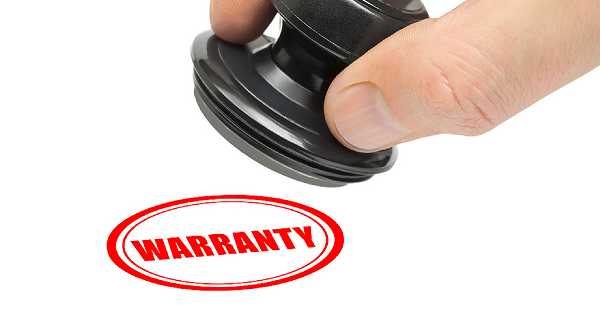 Nothing lasts forever. This is especially true in the Palatine area of Illinois, where the winds whip so hard they can pull apart even the most well-built roofs. When you invest in a roof, you should at least expect it to last as long as your roofing company tells you it will–or longer, if you protect your investment with a GAF warranty.
GAF has been helping roofing companies build better roofs since 1886. Since then, the company has developed the top-selling shingle in the country, and the name GAF has become synonymous with the world's best roofing products, processes and warranties.
There are three types of warranties, each designed to protect homeowners—and their roofs:
The Base GAF Warranty
The GAF Shingle & Accessory warranty is referred to as the "base" warranty.  It offers ample protection for a limited warranty, covering your shingle roofing system for 10 years. (For 3-tab shingles, however, it only covers materials for 3 or 5 years.) It includes the entire roof system, which includes the flashing, felt paper, winter guard, ridge cap and more. In addition, the cost of labor for the installation is covered for 10 years.
The Better GAF Warranty
If you think the Base GAF Warranty is good, wait until you hear about GAF's System Plus warranty.
This one protects your roof for up to 50 years (20 for three-tab shingles). In addition to all the things covered in the base warranty, workmanship is covered 100 percent for the first two years, as are flashing issues. Yes, this warranty is way better than most others on the market.
The Best GAF Warranty
The best warranty on the market is called (surprise) the Golden Pledge Warranty. It's the best because it's got you covered longer and more thoroughly than any other warranty:
The entire system is covered
Shingles are covered for 50 years (or 20 for thee-tabs)
Cost of installation is covered for your lifetime (or 25 to 30 years for three-tabs)
Workmanship is 100 percent covered for 25 years (or 20 for three-tabs)
Your installer for repairs will be certified and tear-off costs are included.
Nothing lasts forever, but with a GAF Warranty, you can be confident that your roofing investment will have ample protection.
Adams Roofing Professionals is proud to use GAF shingles in all their shingle roofing jobs. With the warranties provided by GAF, your new roof will be well protected.
Give our team a call for more information on how a GAF roofing system can benefit your home.