Autumn has finally arrived here in Elk Grove Village, which means that now is the time to clean your home's gutters. Gutter installation and cleaning is something most people never think about, yet it is extremely important when it comes to protecting the structural integrity of your home. Here are just a few reasons why cleaning debris from your gutters is so important:
Protects your roof, since it allows water to be whisked away from it
Prevents overflowing water from damaging your siding and exterior walls

Prevents foundation damage, since water that isn't draining properly through downspouts may pool around it and cause cracks
Eliminates the possibility of ice damming, which occurs when water freezes inside gutters, causing damage underneath the shingles
Lessens the possibility your gutters will become dislodged due to excess weight
Reduces the risk of mosquitoes, which often breed in standing water inside gutters
When to Clean Gutters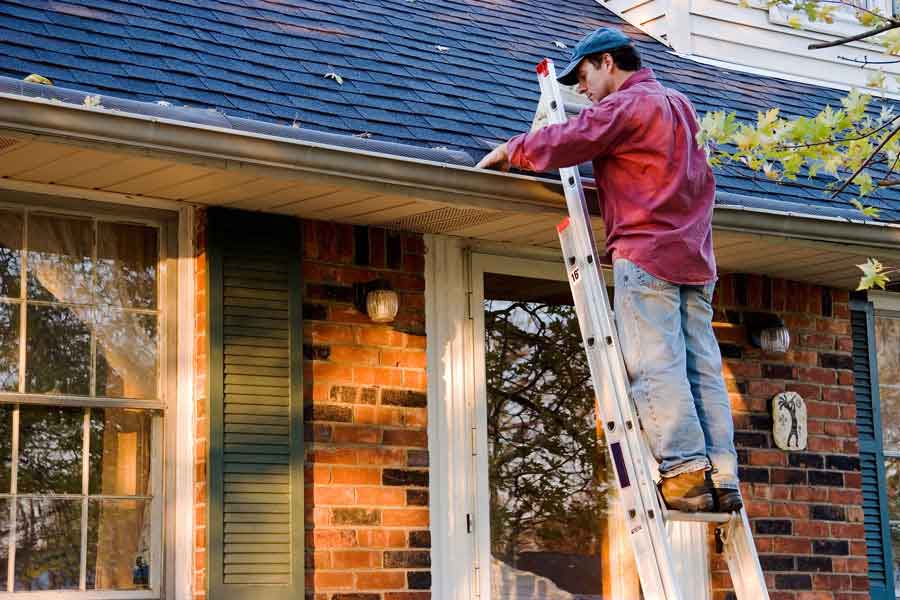 You should ideally clean your gutters around three to four times a year, depending on the number of trees your Elk Grove Village home has nearby. If you have a number of large trees that overhang your roof line, you may need to clean them once in early autumn and again once all the leaves have fallen to ensure they are ready to whisk away melting ice and snow come winter.
Tips for Cleaning Gutters
Cleaning gutters is actually very easy, and will take only a short amount of time. You'll need to access your gutters by climbing on a ladder and then removing debris by hand. Carry a few plastic shopping bags with you to hold this debris; you could also stretch a tarp out below and simply drop leaves and twigs down onto it. Once you are finished, use a garden hose to rinse the gutter out thoroughly so you can check for leaks before descending.
When cleaning gutters, keep safety in mind by:
Ensuring your ladder is stable
Keeping three points of contact on the ladder at all times
Staying below the top stair
Wearing gloves while removing debris
Raindrop Gutter Guards
To prevent debris from getting into your gutters, consider adding Raindrop Gutter Guards. At Adams Roofing Professionals, we perform gutter installation and also install gutter guards on the homes of Elk Grove Village customers to help them better maintain the structural integrity of their roofs. The maintenance-free and self-cleaning Raindrop Gutter Guards fit on any style roof and are very easy to install.
Contact Adams Roofing Professionals for more information on gutter installation and the Raindrop Gutter Guards.