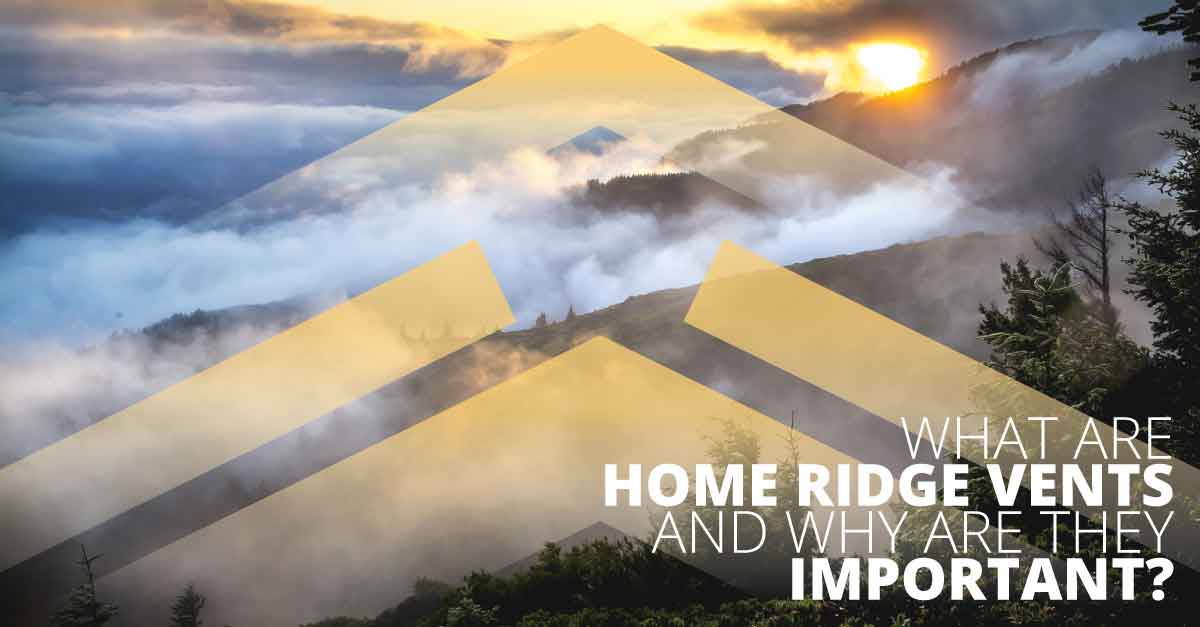 Ridge vents run the length of your roof at its peak. These vents allow air to circulate under the roof to prevent the buildup of moisture. A ridge vent can blend in with your shingle or metal roofing so that it is not noticeable. This is part of the roof's peak. The low profile design can actually fit under shingles. It usually cannot be seen from the ground, especially on the roof of a two-story home.
Air flow
Ridge vents have an air space beneath them that allows for airflow along the top of the building under the roof. The vents should include an external baffle and interior weather filter. The filter keeps out dust and insects. A baffle creates external pressure to pull air out of the attic.
A single or multi-pitch ridge vent is a one-piece rounded unit that should be installed over all of the pitches on a roof. This includes garage roofs and other parts of a home or building designed with several roof levels. It is usually fabricated from copolymer resins and other materials for flexibility.
Ventilation system
Your roof protects your home, but it needs ventilation to prevent mold, fungus, and mildew from moving into the attic crawl space and area under the eaves. Warm moist air can also lead to wood rot, often caused by a fungus that grows in dark, damp spaces.
Soffits and vents under the eaves work with the ridge vents to keep air moving. Warm, moist air may come in under the roof. Since heat rises, it will be pulled out through the ridge vent. You may also have a fan system or simply allow this passive arrangement of vents to keep your roof and attic dry.
Proper insulation will keep the attic air, hot or cold, out of your home.
Professional installation
Adams Roofing, serving Elk Grove Village and neighboring Chicagoland communities, will find the right type of ridge vent for your roof. These vents last for many years, but they may need replacing occasionally.
Ridge vents are easy for professional roofers to install. This is never a do-it-yourself job. Contact Adams Roofing for more information on all types of roof ventilation for your home.