Your Elk Grove Village home's roof protects your single greatest investment: your house. The roof throws off water, ice, snow, and sleet to keep your family, furnishings, and personal property safe and dry. When your roof leaks, colossal damage can ensue. What can you do to detect a leaky roof long before it becomes an expensive nightmare?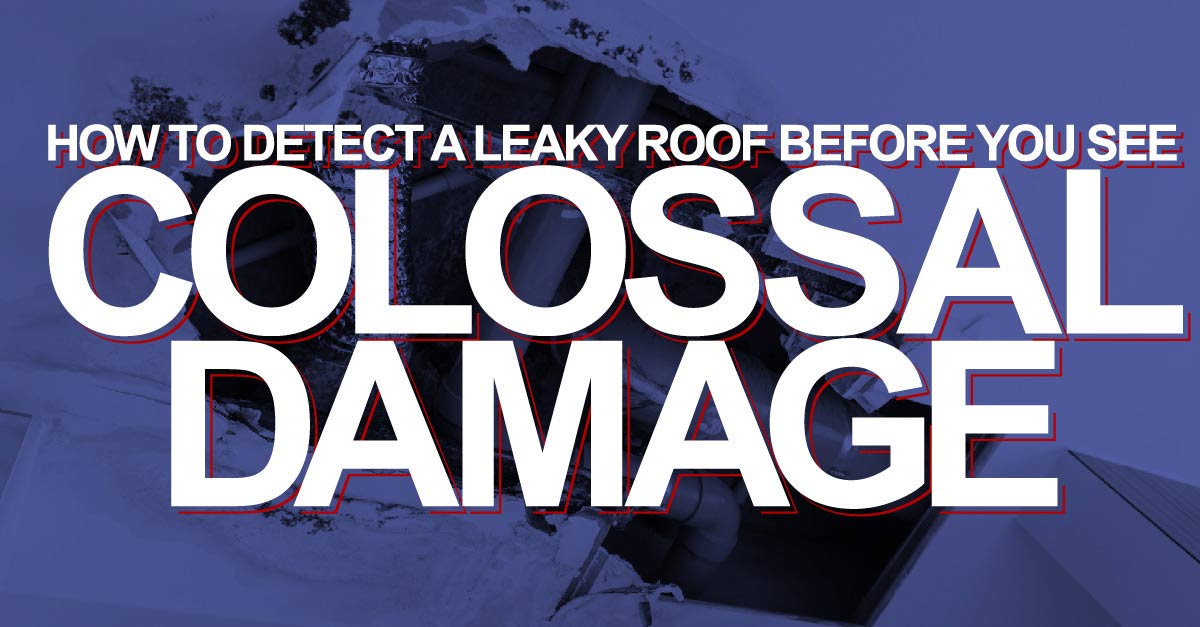 Sniff Test
Mold and mildew are obvious warning signs of a water leak. Does your house, or a particular room, smell musty? Do you see brown water stains on ceilings, walls, or doors? Worst, do you see actual mold spores growing and spreading anywhere in the house?
Covering up odors with sprays, or painting over moldy walls, does not resolve the water infiltration problem. Whatever you see in the habitable spaces, much worse awaits in your attic or under your sheathing. Contact a solution manager of your local roofer and get the problem fixed correctly.
Sneaky Leaks
Some water leaks are obvious: a tree limb hits, high winds tear away shingles. Other water leaks are insidious. They start around loose flashing, or with degraded granules on shingles. They seep through torn underlayment or soak in through rotting sheathing.
Visual inspection is your greatest ally in cutting off small leaks before greater damage is done. Safely look at your home's roof from the ground. If you feel safe doing so, climb a ladder to look, going no higher than your gutters. Look for curled, missing, blistered, or bare shingles. Do not go onto your roof, though. Leave that kind of annual, close inspection for your trusted local roofer.
Inside Look
The attic is a great place to catch slow or small leaks. Look for discoloration on the underside of sheathing. Look for discolored, stained, or damp insulation between joists. The attic is generally safe if you stay on the joists and put no weight on the sheetrock between them.
Professionals Only
A steep-slope roof is no place for an Elk Grove Village amateur. If you don't know what "steep-slope" means, you are a roofing amateur. Stay safe on the ground and call for a professional, dependable roofer to help. Your search for a leak should not risk further disaster, so trust your local roofer to do the difficult work.
Please contact Adams Roofing today to see how annual inspection, spot roof repair, and roof replacement can prevent major damage to your Elk Grove Village home.