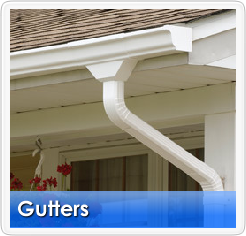 Many people make the mistake of overlooking the vital role gutters play in preventing damage to a structure. The main focus typically lays with the roof and its maintenance, completely forgetting that it is the combined features of gutters and roofing which provide optimal protection for the building beneath. Gutters, by nature, can be troublesome due to their location and the many elements they are exposed to, often compromising how well they work. You will find immense relief in the installation of seamless gutters for a number of reasons.
.
The Superiority of Seamless Gutters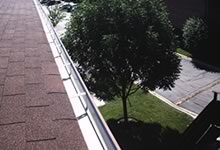 A seamed gutter will often become damaged at the seams, due to normal wear with exposure to the elements. It will develop holes and uneven surfaces which promote pooling of water, spillage over the sides, and in general require additional repairs and attention by you.In comparison to standard gutters, the seamless gutter provides an overall superior effect in draining. This can be found in:
A seamless gutter, on the other hand, does not have the weak spots which cause many of the problems leading directly to damage of the building or surrounding areas from water not draining properly.
Seamless gutters are designed to fit to the characteristics of your home, providing a range of colors to choose from which will not require the repainting associated with seamed gutters. They also provide the ability to have custom measurements and fittings assuring your dwelling will have the necessary protection provided by gutter systems.
.
This form of gutter system has proven to be superior from standard gutters providing better overall protection as well as less financial and time consumption burden to those individuals who decide to have them implemented.
Contact Adams Roofing Professionals to learn more about Seamless Gutters and also, Raindrop Gutter Guards, a maintenance free, self-cleaning gutter protection system.