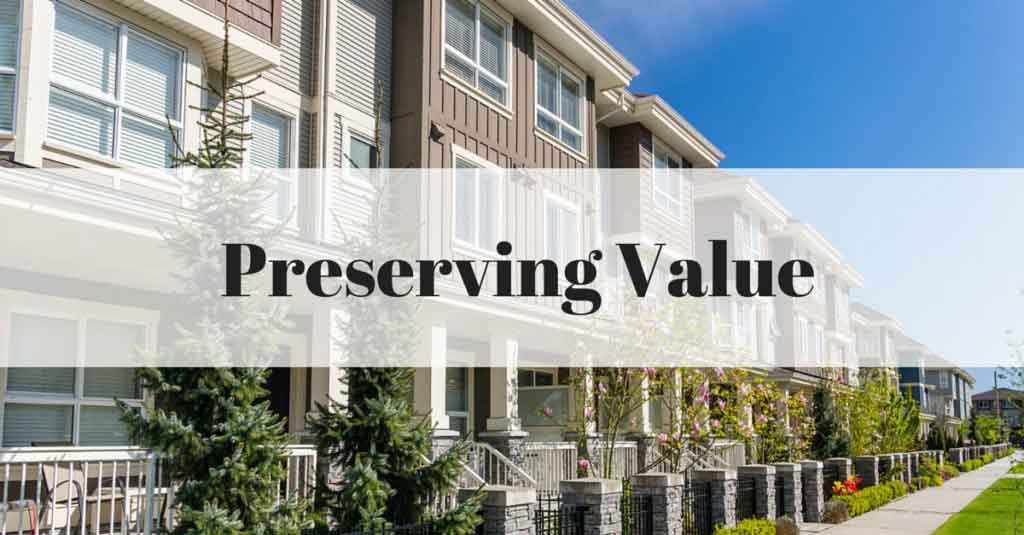 If you own property in the Naperville area, you know all about the full time job of job property management. You may be doing all you can to keep up with buildings and grounds, so when an emergency repair hits, you may be tapped out of resources, energy, and time. Property maintenance is often deferred, but when you consider how upkeep helps you hold property value, you can appreciate how valuable property maintenance can be to your organization.
Setting Priorities
Many companies put together priority lists for their properties that focus on income rather than investment. When property maintenance is deferred, you literally gamble with your property, betting your tenants and leaseholders will tolerate increasingly poor infrastructure while you increase income.
If your priority list is balanced between preserving cash flow and preserving property value, you know to invest in routine maintenance such as:
Soffit and fascia repair and upkeep
Siding
Gutters
Insulation
Power washing
Emergency Recovery
A real property management professional can step in to help your Naperville site recover from emergencies that necessarily leap to the top of priority lists:
Storm damage
Roof repair
Leaks
High wind damage
With Adams Roofing, you will have a company working for you that combines experience in roofing, siding, carpentry and property management services. We have the tools and know-how to tackle day-to-day big and small property maintenance chores. We also can rise to the challenge of emergency service with just a telephone call.
On Site Services
From our new facility, the 15 service technicians at Adams Roofing are available to be at your site 24 hours a day. Whether you face a tree branch that damaged shingles on the roof of a tenant's house, or an overnight leak in a professional building, we are ready and equipped to help. We can reduce downtime at your property, appease leaseholder anxieties, and restore your property to full functionality in short order.
Prevention
Of course, while we pride ourselves on answering your emergency need for property maintenance, we hope you do not need us. One way to lessen the risks of storm damage, water leaks and other building issues is through preventive maintenance. When you set up an account and we service your buildings regularly, our technicians get to know your roof, siding and gutter systems. We can diagnose and intervene before a small problem becomes a major headache.
If you are in need of property maintenance services in Naperville, Elk Grove Village, or the surrounding area, contact Adams Roofing for superior services today.