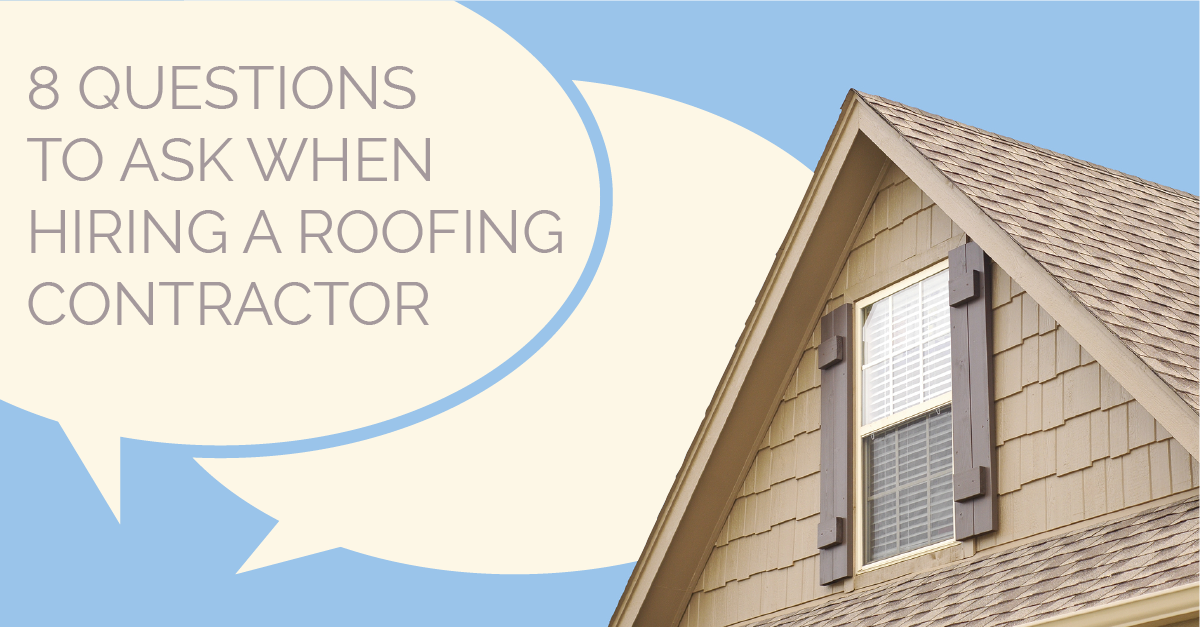 When the time comes for you to start thinking about roof improvements, you want to know whether or not you will need a roof replacement or a roof repair. You'll need a conscientious and skilled roofing contractor to get the job done, but how do you determine who is trustworthy and who isn't?
1. Are they local?
Find out if they have an office in the area where you can meet. It's better to work with a roofing company that is knowledgeable about your area and knows how to deal with the snowstorms and thunderstorms that occur throughout the seasons in Illinois and how that weather affects your roof.
2. Do they have good references?
Ask if you could see a photo gallery of past customers to see work that has been completed. Adams Roofing Professionals has 30 years of roofing experience; the list of past projects will speak for itself.
3. Does the company have a good rating on reviewing sites such as Angies list or the Better Business Bureau?
Read through comments and references online to see if this is the type of roofing team you are looking for.
4. Are their warranties solid?
If something goes wrong shortly after it is installed, can they fix the problem free of additional charge?
5. Do they work through subcontractors, or is the work done using the company's own team?
The roofing crew will be present on your property for the time your roof is being worked on, so you'll want to know who will be at your home and who you are actually paying.
6. Are they bonded and insured for liability?
In case of an accident, the company should be insured with liability and workmans compensation, therefore, you, the homeowner will not be held responsible if the accident occurred on your property.
7. As part of the contract, will they clean up debris after the job is finished?
You don't want garbage or excess debris left by the roofing crew laying around your property. You trust them to do the job right and to be respectful of your home and property.
8. What are the best materials that can be used?
You want the most energy efficient roofing available with materials that are strong enough to withstand the weather conditions in Mount Prospect.
Finding a roofing company that fits all your needs is difficult. You want the professionals you will be working with to be well informed and respectful. Adams Roofing Professionals understands their customers, are experienced, and knows exactly what materials are needed with the weather conditions that usually strike Mount Prospect. Our experience and knowledge will enable us to examine your roof inside and out and present to you the best options for your roof replacement.
When you are in need of a roof replacement, or if you need an inspection to determine if you need one, contact Adams Roofing, a 3rd generation family business you can trust.