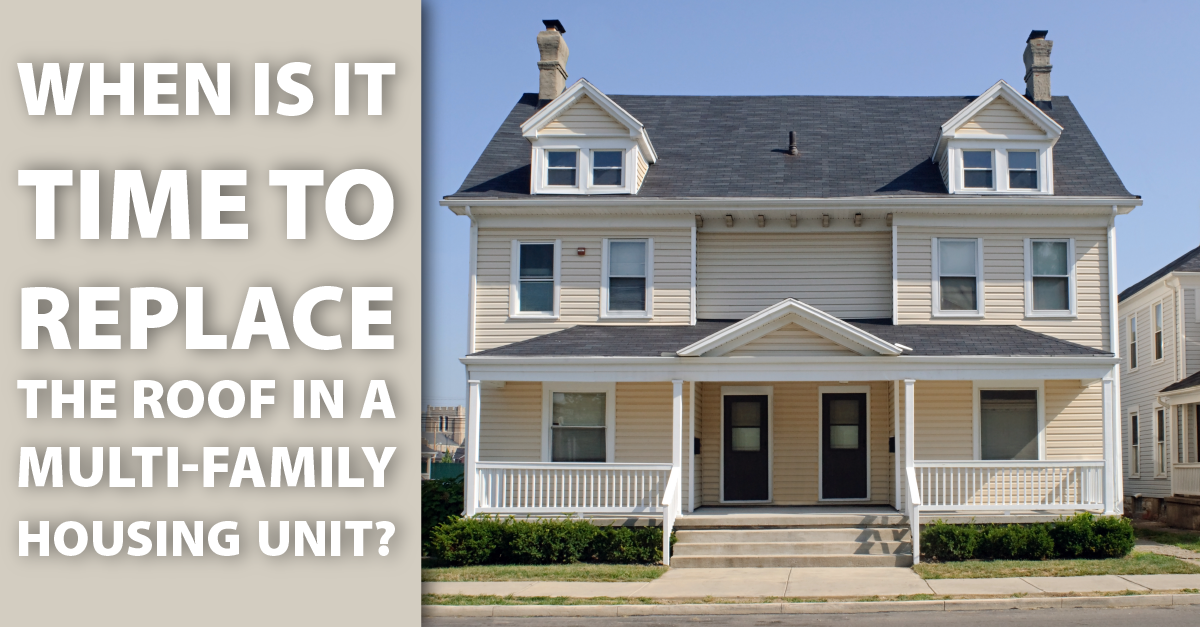 When a single-family homeowner faces roofing decisions in the Elk Grove Village area, the answer is fairly straightforward: contact a local, reliable roofer and get an estimate. When facing multi-family housing roof replacement, though, the homeowners' association (HOA) and other parties may be part of the discussion. The matter can become very complicated very quickly.
First, the Roof
A stained ceiling in one unit of a multi-family unit may signal a leak in the roof of another, adjoining unit. The homeowner and property manager together can perform an initial investigation, but a trained roofing contractor should be called in to assess the damage and suggest a repair. If repairing the roof is not economical or feasible, the roofer may recommend multi-family housing roof replacement.
Second, the HOA
The property manager should involve the HOA Board of Directors quickly for any issue involving roofing. Most covenants do not allow one homeowner to replace a shingle roof with something that does not aesthetically match the connected roofs. Most roofing contractors will tell you that mixing roof types, too, can lead to warranty and repair problems.
Consider the worst-case scenario of multi-family housing roof replacement: the center house's owner in a five-unit building topped with architectural shingles replaces the roof with, say, Spanish tile. The uniformity and weather resistance of the entire roof is compromised; the roofing warranty is voided; expect leaks at the joints between the two styles.
Third, the Responsibilities
HOA governing documents (which homeowners receive at purchase) spell out who is responsible for each part of the property. Generally a task as large as multi-family housing roof replacement falls to the HOA to contract and oversee, since each homeowner's dues have paid into an account ("replacement reserves" or similar).
While the building's exterior repair or roof replacement is the HOA's responsibility, the individual homeowner may have to pay for interior repairs, such as ceiling replacement from water leaks, no matter whose portion of the roof was the source.
Reliable Roofing Contractor
The best beginning for any multi-family unit roof leak is to contact the property manager and HOA. When you contact a local, reliable roofing contractor like Adams Roofing Professionals, the contractor will usually know from experience whether to expect payment from the HOA or from the homeowner. If you are facing multi-family housing roof replacement, whether as an individual homeowner or the property manager, contact Adams Roofing Professionals today.