The highly-publicized "storm chasers" appear knocking on neighborhood doors from time to time.  They follow in the wake of Chicago storms, soliciting roofing business by questionable means.  Although the roof of your home may, indeed, require emergency repairs, it is best to understand the risk attached to the appearance of doing business with the roofing storm chasers.
Here are some helpful tips to avoid getting scammed after a damaging storm.
Why Door-to-Door Roofing Solicitation Is Risky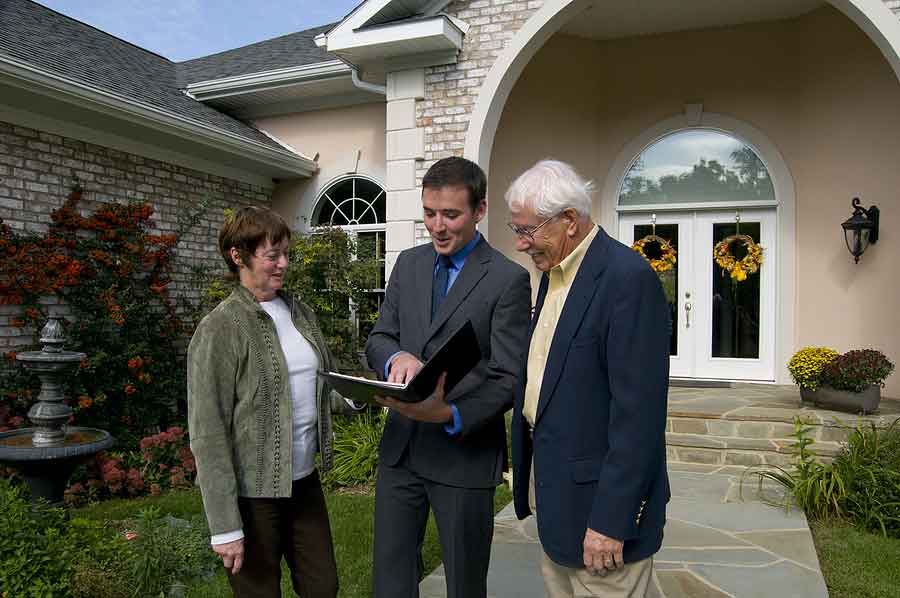 Although not all door-to-door roofing solicitors are scams, the majority of those that sweep through after a storm have negative performance reviews. Why?
They leave unfinished work – Roofing scammers disappear after a job, and any necessary follow-up work cannot be completed.
They leave unsatisfactory work – They put a bandage on the wound – and fail to address underlying problems. Your roof may end up needing to be redone in a few years.
They use low-quality materials – The roofing materials are not up to par, and installed hastily, leaving a poorly constructed roof on your home. The warning sign?  "I have leftover materials from a job," or "I can get these cheap".
They offer no warranty – without using the higher quality materials and complete roofing system recommended by manufacturers, a potential warranty will be voided.
They overcharge/charge for work not performed – Many scammers will insist that you sign a contract for a specific amount, do a hasty, slipshod job on your home, and pocket the extra cash.
They refund/not charge for your insurance deductible – This is fraudulent and YOU could be fined or jailed. Beware of any talk about a "free" roof (will refund the amount of your deductible, deduct an "advertising credit" for a sign in your yard, or waive the final payment).
Reading the Signs of a Good Roofing Company 
With these warnings in mind, know that there are reliable roofing contractors out there that do care about your home, and make it their business to ensure the client's satisfaction.   How can you tell the good from the bad? Some things to look for are:
We have a valid roofing license/is a member of a trade organization(s)/has certification – Adams Roofing is a licensed GAF Master Elite roofer.
We don't go door-to-door soliciting jobs.
We are able to show proof of liability insurance/workers comp coverage.
We provide written estimates/full details about emergency roof repair work to be done.
We provide our clients with references.
We have full manufacturer/labor warranties, in writing.
We do not object to a post-work inspection – the success of our business lies in making sure that the same clients are satisfied with our work, over and over again.
Tips to Prevent You From Becoming a Victim
When you are in need of emergency roof repair, keep in mind these basic tips to choose a quality roofer that will keep your home safe and secure from the elements.
Avoid door-to-door contractors. Be suspicious of out-of-state roofing contractors (Although a roofer from neighboring states, such as SW Wisconsin or NE Indiana may hold an Illinois license).
Your contractor should have a Chicago area street address (not just a PO box).
Research – Verify that the company exists. Check their reputation by calling the Better Business Bureau, State Attorney General, or even Angie's List.
Have your insurance company inspect the roof before calling contractors. Accompany the inspector.
Get three estimates before choosing your contractor and before signing anything. Never sign a contract with blanks!
Do not pay more than 30% of the cost of the job as a down payment. Hold the final payment until fully completed/inspected. Get a lien release when paying the final bill.
Our professionals at Adams Roofing take pride in being a part of a reliable, expert roofing company – one that can be trusted in an emergency. As a 3rd generation, family-owned business, our first priority is and always will be our customers' satisfaction. You can be confident in the level of service you will receive from us. Contact Adams Roofing Professionals when you need emergency roof repair.
Emergency Roofing Services