Your flat roof protects your property against the elements, but what protects it from the ravages of wear and tear? Precipitation, like snow, rain, and hail, can't stay on your roof; they need to go off somewhere. That's the function of the roof drainage system. Adams Roofing Professionals, Inc. explains what makes up the system. Your trusted roofing contractor shows how a roof drainage system works.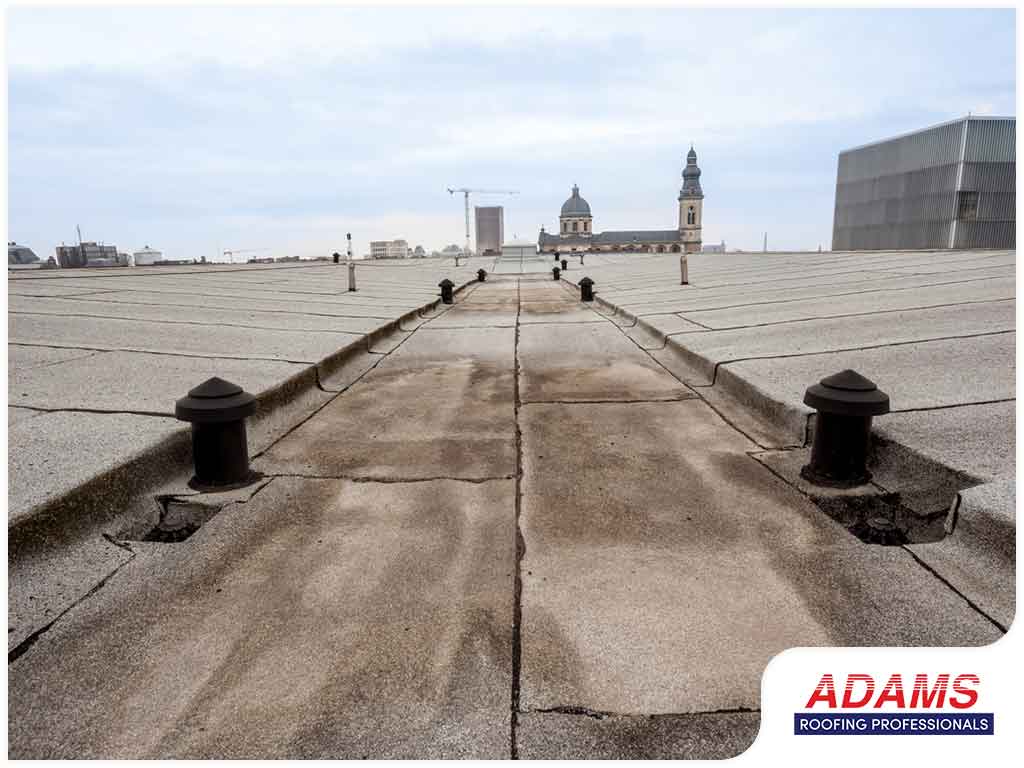 Gutters
Gutters are simple and inexpensive but need frequent cleaning. A blockage from debris can cause a gutter to overflow. Gutters are usually visible at the bottom edge(s) of the roof. They have downspouts mounted to the sidewalls of the building.
Scuppers
Your roofer uses scuppers on flat roofs with a parapet or a perimeter barrier enclosing the roof. They are open holes or channels cut into the roof edge or parapet. The roof slopes direct water toward the scuppers. The scuppers then drain water into downspouts on the exterior of the building. An extended chute or pipe that directs a stream of water away from the building is also often used.
Siphonic Drains
The siphoning mechanism of this system results in faster draining. Siphonic drains allow for a fewer number of drains, which are all often connected to a single leader. Though more expensive, they are very efficient and need little maintenance. The siphoning force that moves water lets this system use horizontal leaders. Else, sloped pipes, which rely on gravity alone for drainage, are often used.
Inner Roof Drains
Inner roof drains have a low section or channel that collects water. Water is then fed into a concealed drain leading to an underground drainage system. Inner roof drains are well hidden from view and resistant to freezing. They need careful maintenance to prevent problems that can lead to costly roof repair.
If you experience backed up or standing water too often, get pros to check your roof drainage system. Adams Roofing Professionals, Inc. can recommend what components can give you the best roof drainage possible. Give us a call today at (847) 354-4312 or fill out our contact form to discuss your roof drainage needs.