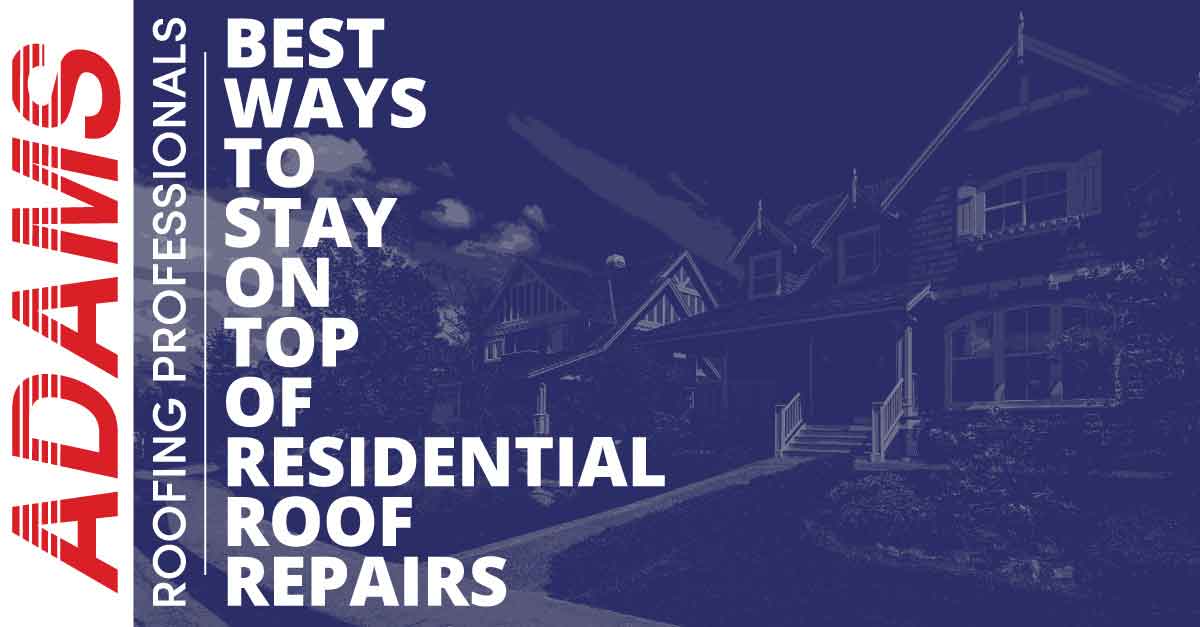 Your home is likely your family's biggest investment, so taking care of it is of paramount importance. One of the most important areas of your home to continually maintain is your roof. Keeping your roof shingles and flashing in tip-top shape can ensure that you prevent major problems with your home's roofing system.
Many homeowners are surprised to learn that there are a few simple steps to take to stay on top of residential roof repairs. By performing the same basic inspection and maintenance to your roof on a regular basis, you can potentially prevent the need for major – and often expensive – roof repairs and renovation.
Roof Repairs
Some of the best ways to stay on top of residential roof repairs may include:
Maintain clean and functional gutters to ensure water is appropriately guided away from your roof and house.
Check for signs of shingle wear or damage at least two times each year. Cracked or loose shingles should be repaired immediately.
Ensure that your attic is properly insulated and vented to prevent roof-damaging ice dams in colder weather or dry rot in warmer weather.
Check for sagging roof areas that may indicate a problem with the sheathing underneath your roof shingles.
Check roof boots – those rubber coverings around vent pipes and skylight windows – to make sure they are not cracked or damaged. Repair them if you notice any cracking or wear and tear.
Safety First
When checking your roof, be sure you are safe. On single level homes, it can be easier to inspect your roof from the ground. If you are not confident in your inspection of the roof, find someone who can help you inspect your roof and make minor repairs. While a simple DIY roof project can be a rewarding experience, making one small mistake in roof repairs can lead to expensive fixes. If you find a potential problem with your roof, it is a good idea to call a professional to have repairs performed.
The professionals at Adams Roofing in Elk Grove Village are a top-rated roofing company with over 35 years of experience in the residential roofing business. Call us for a estimate and learn how we can help you maintain your home's roofing system. Our professionals can help make sure your roof maintenance and repairs are done properly so you can enjoy countless worry-free years in your home.