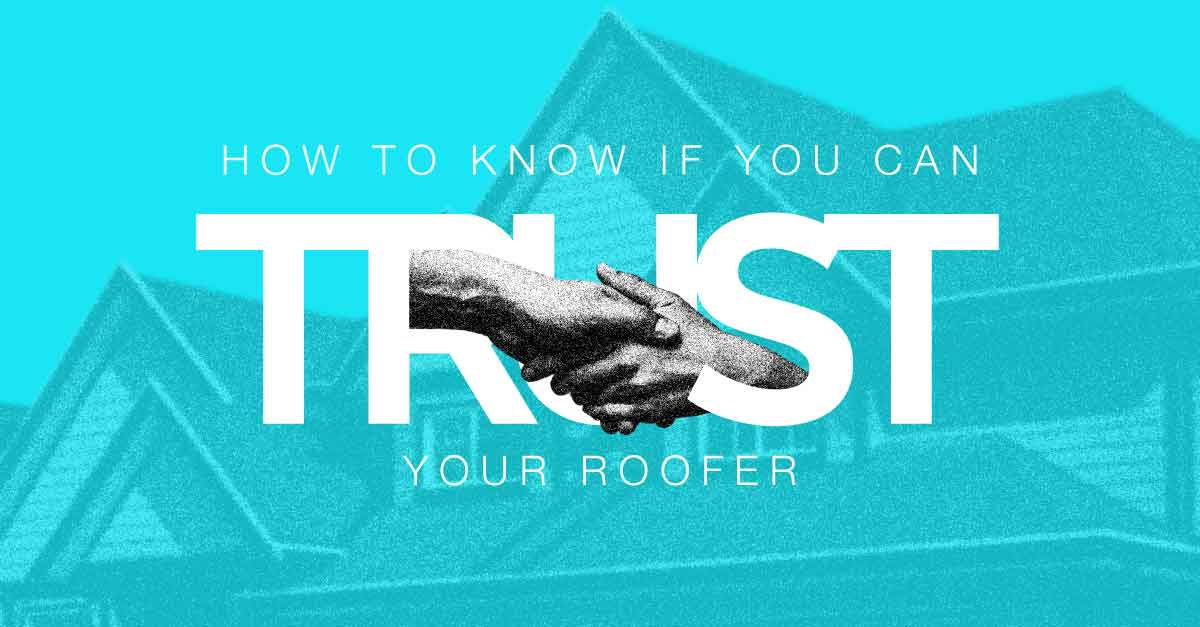 Trust is an essential element of your relationship with a roofing contractor. After all, you're entrusting them with the structural component that protects your entire home and ensures the comfort and well-being of your family. So how can you have peace of mind about the trustworthiness of a roofer before you hire them? By using the following three key criteria to guide your choice.
A History of Good Business Practices
Reputable roofing contractors have a physical address, and a lengthy history in the area. You can also tell whether they engage in good business practices by checking that they have:
A current license from the Illinois Department of Professional Regulation. To obtain a license, an applicant must pass the State exam, post a $10,000 bond and provide proof of insurance. You can check a contractor's status and how long they've been licensed on the Department's website.
Ample insurance including Workers' Compensation, personal liability and property damage coverage, as outlined in the State's licensing requirements. When asked, a dependable roofer should willingly provide copies of their current insurance certificates.
A Good Local Reputation
Responsible roofers have deep roots in the community, and they value the relationships they've formed with both customers and suppliers. To check a contractor's reputation, speak with former customers and ask if they were satisfied with the work performed, if the project was completed on time and whether they'd hire the roofer again. You should also expect that a dependable roofer has Better Business Bureau (BBB) accreditation and an A+ rating, high ratings and recognition awards from well-known service networks like Angie's List, and be members in good standing with organizations like the local Chamber of Commerce, and the National, Midwest and Chicago Roofing Contractors Associations.
Certifications from Roofing Manufacturers
A roofer has to go through a rigorous qualification process to gain certification from leading manufacturers like CertainTeed and GAF. These certifications give you extra assurance of a contractor's skill, expertise and character because manufacturers require that roofers have:
Been in business at least seven years
Ample insurance coverage
An acceptable credit rating, and no bank overdrafts, judgments, liens or unpaid suppliers.
A good BBB standing and a high rating on manufacturer customer satisfaction surveys.
A dedication to high-quality workmanship and ongoing training.
If you're looking for trustworthy roofers in Elk Grove Village, contact us at Adams Roofing Professionals to learn about our history, reputation, credentials and certifications.