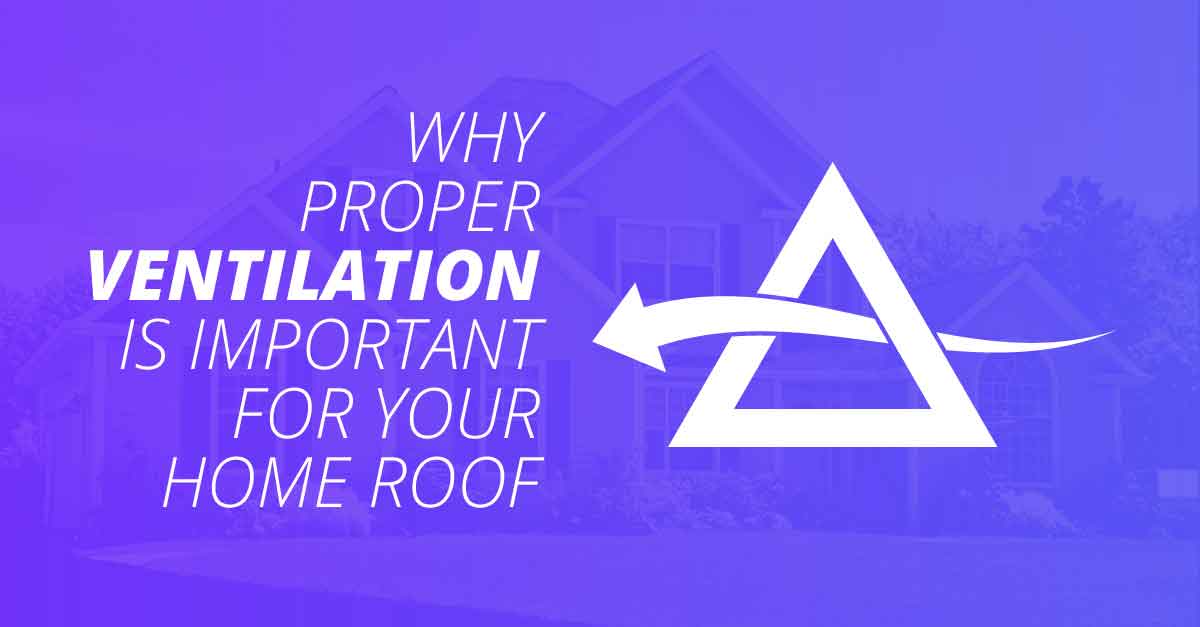 Your roof needs the right ventilation in the attic area during the cold winter months and the summer. A properly installed roof and attic will provide ventilated air to circulate freely all year.
Ventilation Needs
Attic soffit vents (small wall slits or holes) should never be covered by the insulating materials that are used to hold in warm or cooled air. Natural air needs to circulate under the roof to prevent a massive build-up of melted snow and ice that can thaw and then freeze in the gutters, causing ice dams. Air circulating through the attic space during the winter will warm air just enough to prevent ice dams and freezing ducts in that space.
Benefits of Ventilation
Air circulating through the attic area at any temperature provides a balance between the heat held in by the insulation and the outside temperature. This saves energy since your heating ventilation and air conditioning systems do not have to work overtime. (HVAC attic ducts may also be covered with insulating materials.)
A roof system that does not have adequate ventilation will become a moist breeding ground for mold, mildew and fungus.These pathogens can eventually find their way into your HVAC system. They can also lead to wood rot in the attic and roof supports.
The right ventilation system also provides oxygen and prevents the buildup of carbon monoxide. Although your HVAC system has a fan to circulate air through your home, a CO2 detector is still recommended.
Fans and vents
Special roof mounted fans or passive vents can be used to circulate fresh air through the attic space all year. This can include passive roof vents and special ridge vents that fit below the roof deck.
If your attic floor is covered with insulation material, you may need rafter vents or baffles. These vents are placed between the rafters and area where the roof meets the walls.The vents make sure that air circulates through the soffits.
Proper installation
Adams Roofing Professionals, a certified roofing company, knows how to install a new roof and attic insulation with passive ventilation or a fan system.
Adams Roofing Professionals will find the best vents for your attic and roof system. We are located in Elk Grove Village and serve the Chicagoland area. We install insulation and recommend vents that give you the best air circulation to work with your roof and HVAC system. Call us today!