Homeowners tend to squeeze out every bit of use from their roof before choosing to install a replacement. This is actually practical given a high roof replacement and roof repair cost, especially today. However, despite their best efforts, roofs still reach the end of their estimated service life and give out to the effects of regular wear and tear.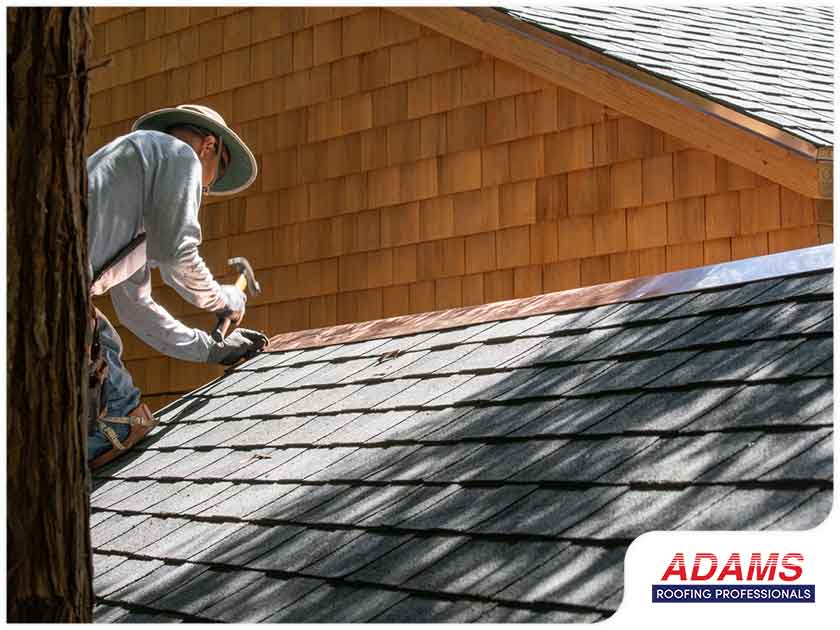 Understanding what causes deterioration in roofs can help you find ways to protect it better and make it last longer than usual. It is possible to extend the life of your roof with preventive maintenance and seasonal inspections, but if you really want to avoid potential problems, you must be familiar with the most common causes of degradation. Let our experts at Adams Roofing Professionals, Inc. walk you through the natural reasons roofs deteriorate over time.
Ultraviolet Radiation
Even the best roofs installed by a good roofing company will eventually wear out from ultraviolet radiation. All roofs are designed to withstand constant exposure to the sun, however, this does not mean they can last indefinitely. The chemical reactions behind why asphalt shingles degrade under UV radiation take years and decades to become noticeable, but after a certain amount of time, the damage develops greatly enough that it will require replacement.
Heat
Materials expand when heated and contract when cooled. The same is true for roofing systems. Skilled roofers actually have to take thermal expansion into consideration when installing roofs. Over time, this constant cycle of expansion and contraction can break down the structure of your roof. Of course, it takes years before the damage becomes serious, but it's still one of the most common reasons why roofs wear out.
Preventive Maintenance
Roofs develop all sorts of problems over the course of its life. If you neglect regular maintenance, you'll soon be looking at a broken or leaking roof. Talk to your contractors about their roofing maintenance programs so you never miss essential inspections again.
Our professionals at Adams Roofing Professionals, Inc. can help you keep your roofing system in good shape all year long. Give us a call at (847) 354-4312 or fill out our contact form to schedule a maintenance visit or request a free estimate on roof replacements or repairs today.