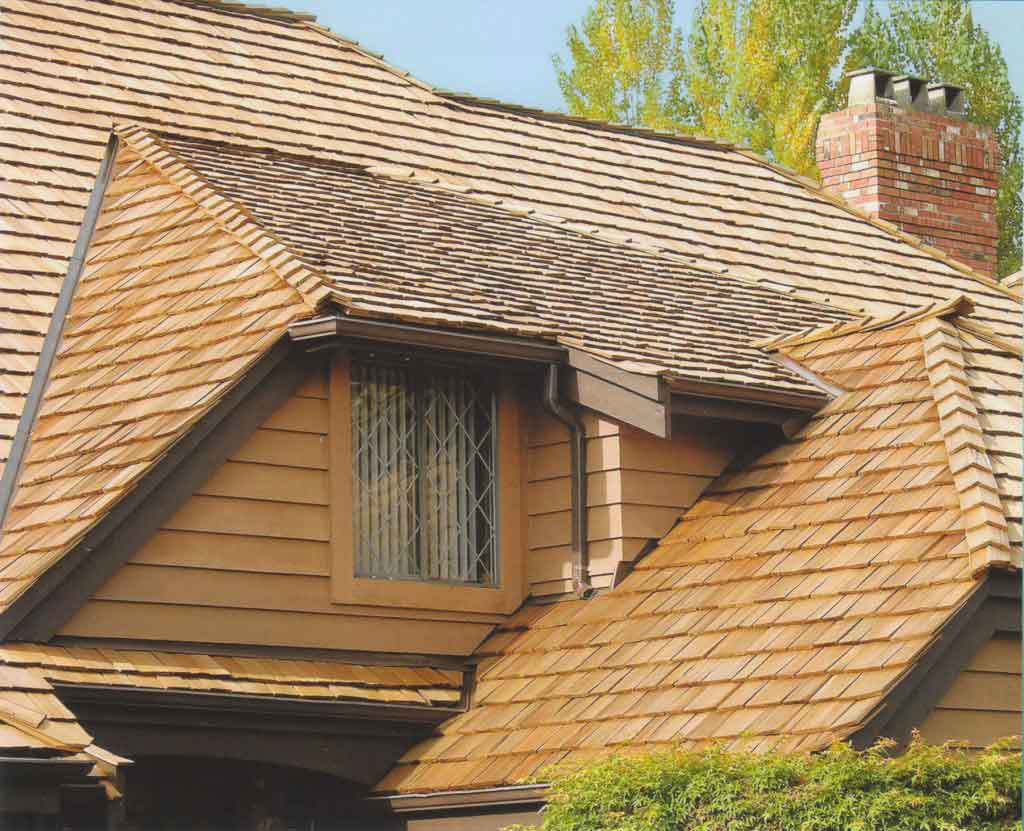 When replacing the roof on your Arlington Heights home or business, your roofer may suggest wood shakes for many reasons. Their durability makes them an attractive option and the natural look of wood shakes can enhance the appearance of any home or office. They prove to be an especially good choice in areas that experience a lot of wind or storm damage, including hail. In order to extend the life of your shakes, however, it is important to keep them properly maintained.
5 Ways to Maintain Wood Shakes
Proper maintenance of your roof"s wood shakes will protect them against weathering and rot. Although they can resist a great deal of the weather seen in Arlington Heights, eventually the weather will cause the shakes to break down. Clumps of leaves and other debris retain moisture and encourage the growth of moss and fungus which can further break down the shakes.
Here are 5 things you can do to protect them:
There are chemical solutions that will help delay the growth of moss, molds, and fungi. Your roofer can apply this when your roof is installed or you can do it yourself, if you prefer.
Cleaning leaves, pine needles, and other debris from the roof before the weather gets too wet will prevent moisture from collecting beneath the piles of collected debris.
Trimming away low hanging branches will help to allow for air circulation and sunlight that will dry up any moisture on your roof.
Pigments and ultraviolet absorbers can reduce the damage caused by sunlight.
Applying a replenishing oil can help restore the natural oils in the wood that maintain its structural integrity. However, as some oils can also act as a food source for mold, mildew and fungi, it is best to use a good fungicide in addition to the replenishing oil. Also, stay away from petroleum-based oils as they can make your wood shakes more flammable.
At Adams Roofing Professionals, we believe wood shakes can be a great option. When properly cared for, they are attractive and durable and can last a long time. When re-roofing your Arlington Heights home or business, you should talk to your roofer about whether wood shakes are a good option for you.
And if you are looking for a roofer, contact Adams Roofing Professionals. We have been serving the roofing needs of the Arlington Heights area for many years. Founded in 1978, we are a family-owned and operated business who puts its customers first.