Finding a couple of dislodged or "shed" shingles in your yard may not seem like a big deal.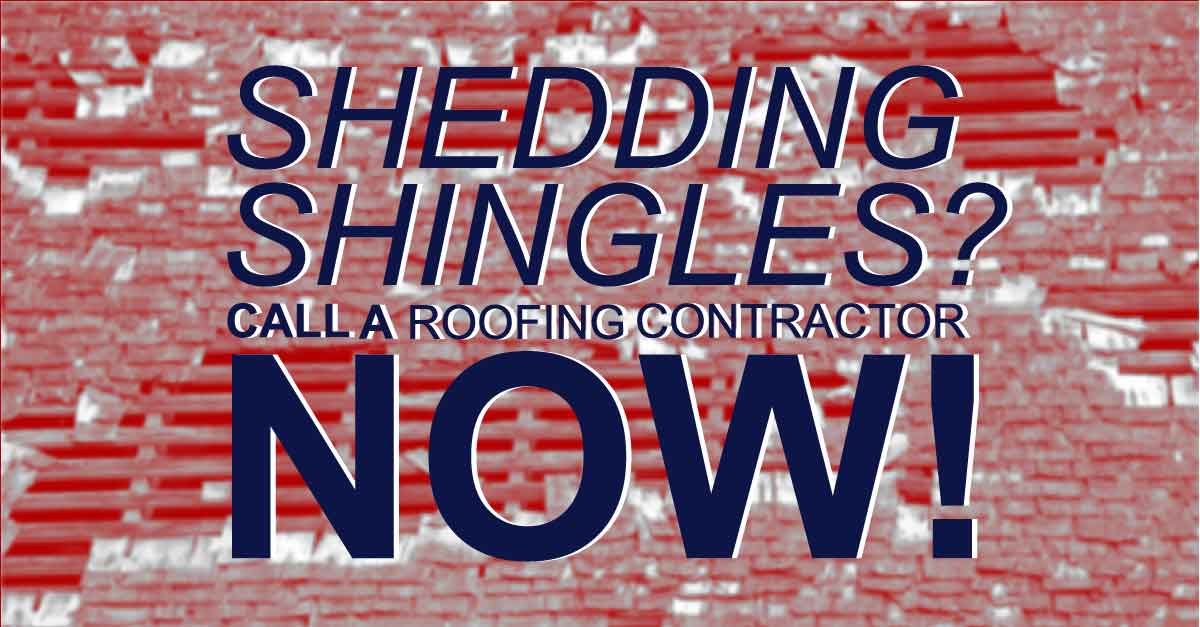 You might think that you can get out the ladder, climb up on the roof and put the shingles back in place with a few roofing nails. Calling a dependable roofing contractor is wiser – not only is getting up on the roof a safety hazard, but a shed shingle can be a warning sign of bigger problems on your rooftop.
Underlying Causes of Shed Shingles
There are two main reasons why a roof shingle might get dislodged:
Poor installation. Nails that are improperly spaced or installed incorrectly can result in shingles that don't lay flat, leaving gaps where wind and water can get underneath, creating leaks and allowing some shingles to get blown off.
Advanced age. With exposure to the sun and weather, asphalt shingles dry out and different layers shrink, so the edges curl and lift. Once this starts to occur, it's easy for the wind to get underneath a shingle and tear it off.
Why a Pro Should Investigate a Dislodged Shingle
Replacing even one or two missing shingles requires skill and know-how – if it's not done correctly, you can increase the likelihood of a roof leak. Having a trusted roofer investigate why it occurred is vital to thoroughly check your roof for other concerning issues like:
Areas of buckled/lifted shingles. While it's possible that there just a spot or two where a shingle was blown off by the wind, there may be larger or multiple areas where your shingles are starting to buckle, curl or lift.
Bare patches of missing granules. If your shingle roof is older, it may be shedding the granules that protect the asphalt substrate, which is a sign that the shingles are approaching the end of their lifespan.
Hidden decay. Areas where shingles are missing or in poor condition can allow rain underneath, which can cause slow and stealthy damage to the underlayment or the roof decking.
Flashing deterioration. If your roof is shedding shingles due to advanced age, the flashing that keeps transitional areas watertight may be deteriorating too. A pro should check the flashing around plumbing stacks, skylights, dormers, and the chimney, as well as the valleys and roof edge.
If you've discovered some shed shingles around your Chicagoland home, contact us at Adams Roofing to schedule a thorough roof inspection.